Yellowstone
Inside Luke Grimes' Special Training To Prepare For Yellowstone
'Yellowstone' TV: Luke Grimes Had to Train for 6 Weeks for One Aspect of Role as Kayce Dutton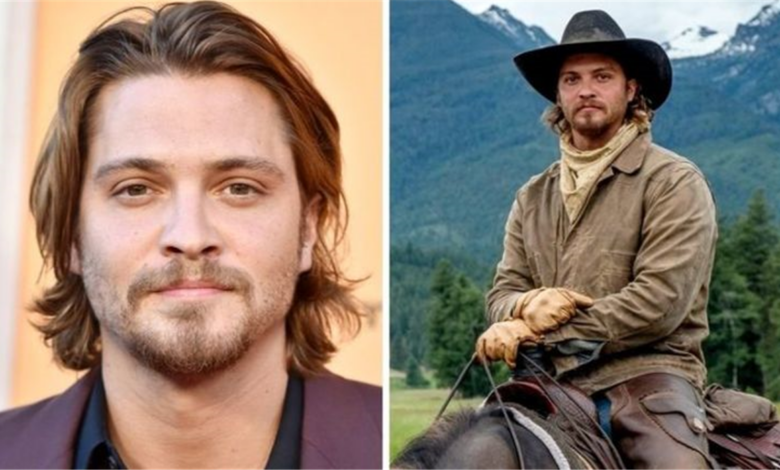 If you're a Yellowstone fan, then you likely haven't stopped thinking about what happened to your favorite ranch-owning family after the season 3 finale. The cliffhanger ending hit the Dutton with various assaults arranged by some unknown party gunning for their lives. Fan-favorite Kayce Dutton (Luke Grimes) was on the wrong end of some gunfire when he paid a visit to the Bureau of Land Management. His father John (Kevin Costner) met a similar ambush when he pulled off to the side of the road to help another vehicle. Meanwhile, Beth's assistant opened a mail bomb, leaving a ton of people's fates in the balance.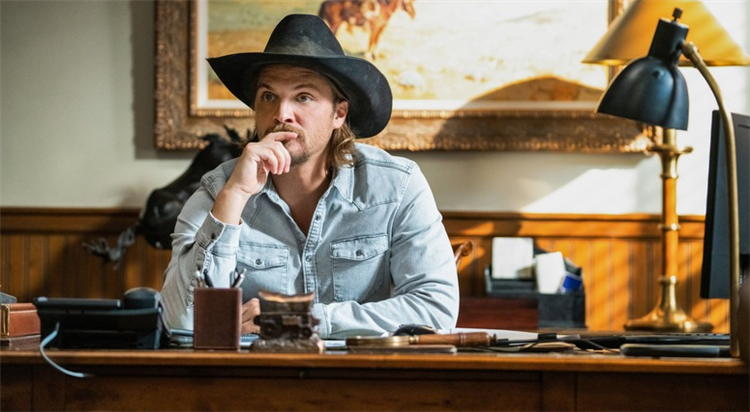 While plenty of fans have theories about what happened to the Duttons, we won't know for sure what happened until season 4 debuts in 2021. One thing we do know is that all the lead actors have been busy shooting new episodes up in Montana. In an interview with Monsters & Critics, Luke Grimes confirmed his involvement, so we know we'll see Kayce for at least a little bit in the upcoming season.
Grimes also took some time to mention the training he had to go through to prepare for such a physically demanding role. Hopefully he'll be able to stick around on the show for a while to make good use of everything he had to learn to adequately play a rough-and-tumble ranch hand.
Luke Grimes had to go to cowboy camp for his role on Yellowstone
Grimes was born in Dayton, Ohio, but moved to study acting in New York City. For a role on a Western like Yellowstone, you need some talents that go beyond delivering lines. His character, Kayce, is frequently seen riding horses — something Grimes had never done in his life prior to taking the role. "It started about two months before we began filming when I got the part," the actor explained to Monsters & Critics. "[Creator Taylor Sheridan is] really into authenticity, so I was on horseback almost every day."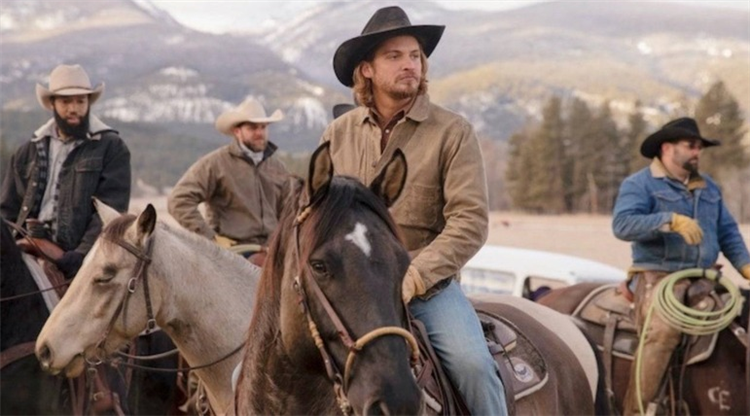 The cast of Yellowstone had to enlist in "cowboy camp" when they arrived in Utah, where they filmed the first three seasons before relocating production to Montana for season 4. "Taking these horses up mountains, jumping creeks, and doing a lot of stuff that a lot of us had never done before just to try to get us into the feel of the place and of the world," Grimes said. "Also, to try to make us fall in love with this way of life. It really worked."
It was hard work, but Grimes revealed that he picked up on the basics of horseback riding pretty quickly. "Parts of it came semi-naturally," he said. "I think the horseback riding, thankfully, for me, clicked quickly. It's one of those things, though, you could never stop getting better at it." Now that Yellowstone is on its fourth season, it's safe to say Grimes could probably pass as a legitimate ranch hand with the skills he's learned throughout shooting. Will the actor get a chance to show off his proficiency on horseback going into season 4, or will he mostly be confined to a hospital bed? All we know right now is that Yellowstone's season 4 premiere is bound to be a doozy.