1923
Yellowstone
Brandon Sklenar And Julia Schlaepfer Hid Oranges In Their Pockets For The Elephants On 1923
"1923," like many westerns before it, gives viewers panoramic shots of horses grazing on wheat-fruited plots of land. But the "Yellowstone" spin-off has also taken audiences to a surprising place during its first season — to the African plains, where Spencer Dutton (Brandon Sklenar) has headed in the wake of his service in World War I. Spencer's retreat reflects that of a number of rich, titled American ex-pats who settled in Africa to farm, hunt big game, and generally carouse in that happy period between World War I and the Great Depression. In Spencer's case, his devotion to hunting is slightly more magnanimous — he makes a name for himself slaying man-eating beasts who have been stalking villages.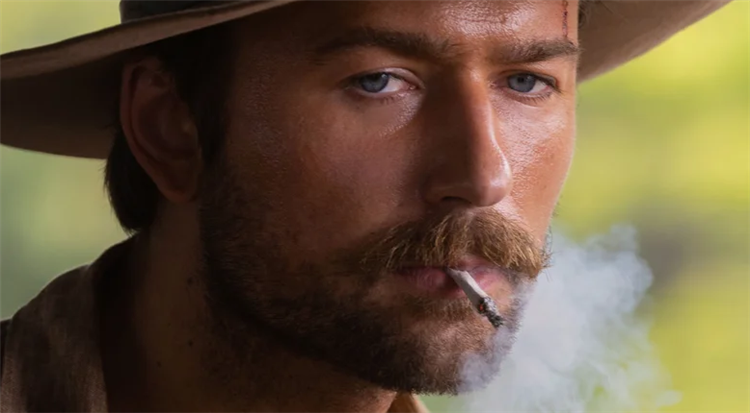 While Dutton's family tries to hold its own during a range war back in America, Spencer gains a reputation for his skills, suffers through a few close calls, and develops a relationship with Alexandria (Julia Schlaepfer), a British ex-pat seeking to escape an unhappy marriage. Spencer and Alex are soon called home to defend the family spread, leaving him torn between Africa and his duty to the Duttons at large.
The Paramount Network has spared no expense in translating Spencer's adventures to sweeping life; Sklenar, Schlaepfer, and everyone else involved in their storyline actually filmed this part of the show's story in Kenya and Tanzania, per an interview with Schlaepfer published by KTLA in December 2022. "I get to go on the adventure of a lifetime, for real, and it's amazing," she said at the time. In a recent interview, Sklenar revealed that they even saved some treats for the elephants roaming the set.
Brandon Sklenar and Julia Schlaepfer had fun with their giant co-stars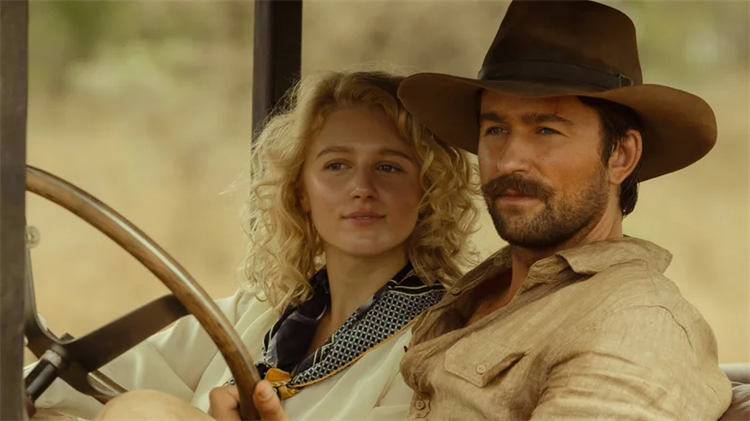 During a January 2023 interview with Newsweek, Brandon Sklenar explained the joys and burdens of shooting on-location for "1923."
During the three-month-long shoot, Sklenar, Schlaepfer, and the rest of the show's crew hopped all over Africa and Europe to get the footage Paramount needed for this early, Africa-based portion of Spencer's character arc. Sklenar's most memorable day on the set involved working with a herd of trained elephants for the scene in which Spencer's car is crushed. "We had a herd of elephants on set that day and they were these lovely, magnificent creatures. They were 3 feet from your face all day. We would have to keep them near the car so they get a shot of this elephant running towards us."
To effect this special brand of movie magic, Schlaepfer and Sklenar were given some special elephant-attracting treats by the animal's handlers. "Julie and I would have to hide a bunch of oranges in our pockets, and around the car and off camera to nudge them towards the car. Sometimes they'd come over and you'd have to hold out an orange and this thing, like their hairy elephant lips would come down, and that was a really special experience."
The treats served as something special to keep the elephants on task, Sklenar admitted that he had an even more memorable time lying under an elephant for real — not your average day at the office.