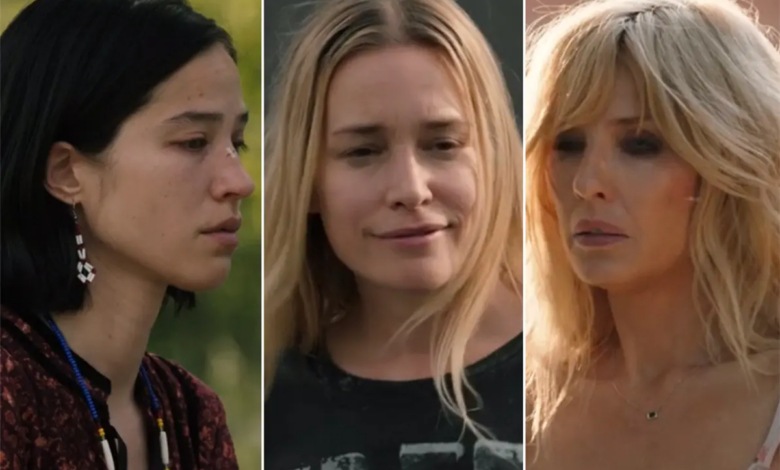 For anyone who has had the experience of visiting Yellowstone National Park, all of that staggering natural beauty might have put the trivialities of day-to-day life in perspective. However, for the Duttons, the fictional cattle ranch family dynasty of Paramount's "Yellowstone," drama and natural beauty go hand-in-hand.
With the patriarch, John (Kevin Costner), holding on to the family ranch due to a promise he made his own father, his children are forced to navigate a life in which the ranch that keeps their father's spirit alive is under constant threat by shady real estate developers as well as the much more reasonable desire of the local Indian reservation to reclaim their land. Still, the Duttons are nothing if not committed, and that has led to one of TV's most consistently surprising dramas.
Though the final round of episodes of "Yellowstone" is set to begin airing in late 2023, spin-offs like "1883" and "1923" now leading into further planned continuations like "6666," "Lawman: Bass Reeves," "1944," and an as-of-yet untitled ongoing series have assured fans that there is no end to the Dutton family drama in sight. Following in the proud tradition set by "Yellowstone," each of those spin-offs is all but guaranteed to have its own twists and turns, but the reveals of the first five seasons of the main series will always be what drew us in. "Yellowstone" might live in our memories because of its most stunning scenes, but it's the constant sense of mounting tension that makes the series so unforgettable.
11. John punches Jamie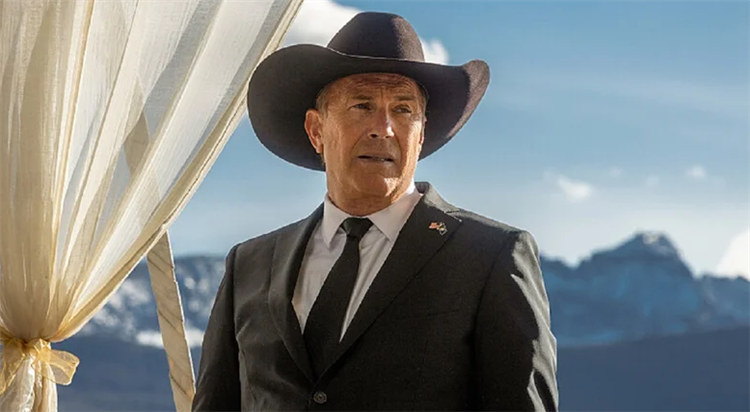 Although Jamie (Wes Bentley) is easily one of the primary antagonists of "Yellowstone," it's easy to feel like he never really had a chance. When we first meet him, we know that he's the son that John actively pushed away from taking on the family business, urging him to instead go into law. This causes a strange tension in their relationship in which secret resentments eventually begin to take on a much bigger proportion through the series.
Still, even as early as Season 1, the seems were starting to show. In the penultimate episode of the first season, Jamie is distracted by his newfound interest in politics, and so isn't available when his family needs him, which infuriates John. After a short argument in which Jamie attempts to explain only for John to dismiss him for never putting his family first, John tells him to drop out of the election. As Jamie has put a lot of energy into his bid to be attorney general, he protests, and John punches him in the face. He goes on to tell him that he's going to put his support behind the incumbent, leaving Jamie on the defensive until he ultimately leaves, temporarily defeated.
This interaction would go on to have serious repercussions throughout the series, but even at that moment, it's a surprising scene as the rift between the two reveals itself to be a lot bigger than perhaps even they themselves knew.
10. Summer vs. Beth
Being as this is a show about a morally dubious cattle ranch, it was only a matter of time before animal rights protesters would show up on the scene demanding better conditions for the livestock. Enter Summer Higgins (Piper Perabo), the leader of the activist group, Free Earth, which engages in some fairly benign protests and sees the beginnings of an affair with John before Beth (Kelly Reilly) sets her up for a big fall by calling the feds in and getting Summer arrested. Facing a 14-year stint in prison, Summer is relieved when the now-governor John grants her a very abbreviated sentence to be served out at the Duttons' ranch.
Yet, it gets even more chaotic when Summer is critical of the meat being served at the table one night, which leads to a knock-down-drag-out fight between her and Beth in the yard. Though Beth takes the win in this, Summer's never-say-die attitude impresses her. After both are chided by Rip (Cole Hauser) and the fight comes to a close, John notes that he always expected Beth to calm down with time only to acknowledge that she instead seems to get wilder every year. However, this brawl seems to have led to a newfound understanding between Beth and Summer, with Beth encouraging Summer to actually get to know the people and the animals on the ranch to better understand them.
9. Rip vs. the bikers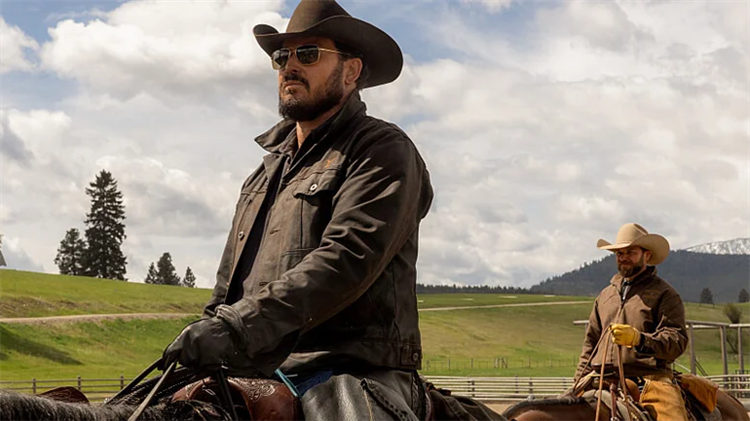 The Season 3 finale may go down in history as the wildest cliffhanger of the series (more on that later), but the tension was turned all the way up to 11 from the very beginning. The season's fourth episode, "Going Back to Cali," seeds the drama that will eventually explode with the finale. Kicking off with Beth forcing Market Equities stock to plummet, Jimmy (Jefferson White) seriously injured from a rodeo accident, and Thomas Rainwater (Gil Birmingham) making moves against the real estate developers, there's already a lot going on here before a gang of unruly bikers, calling themselves the Divine Discord, start making trouble for the ranch.
Ryan (Ian Bohen), Colby (Denim Richards), and Teeter (Jennifer Landon) return to the ranch after an auction only to find the bikers camping out, which may have been fine if they weren't also destroying the property. While the ranch hands attempt to mitigate the situation, the bikers become increasingly hostile. A fight soon breaks out, but the ranch hands are outnumbered. When Rip sees what's happening, he immediately plows his truck into several motorcycles, causing the gang to turn their ire at him. He beats their leader with a cattle brand as the ranch hands get back to their feet, chasing the gang off and making it clear that they need never return. Even for the regularly heroic Rip, this is one of his finest (if incredibly intense) moments.
8. Kayce murders Teal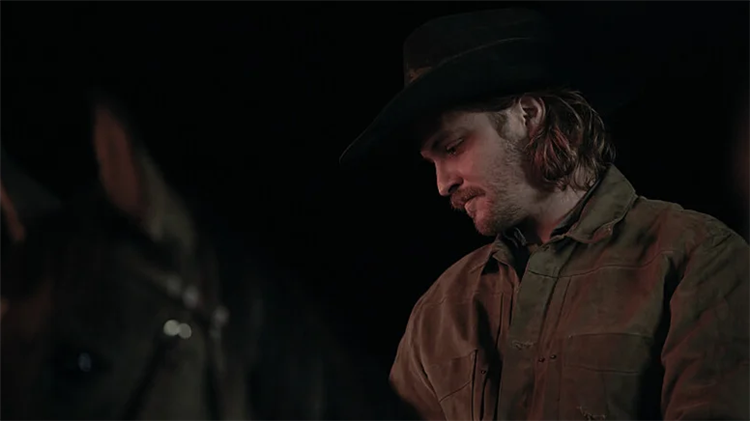 While John and Jamie's hostility for one another tends to take center stage, his estranged relationship with his son, Kayce (Luke Grimes), has significantly more nuance. The ex-Navy Seal sought to marry Monica (Kelsey Asbille) and start a life with her, which led to his father forcing the brand on him. While Kayce forgave him over time, the two have a complicated and emotionally fraught relationship as Kayce loves his father but simultaneously wants to keep his own son far from the life he leads. Tragically, much of Kayce's story has seen him being enveloped back into life at the ranch, which has caused serious tension in his relationship with Monica.
Early on, Kayce is forced to kill his own brother-in-law when Monica's brother, Robert (Jeremiah Bitsui), fires on him after having killed Kayce's brother, Lee (Dave Annable). Being as this is more or less how we met Kayce, it is a bit incredible that he's gone on to have even more intense moments than that. In Season 2, the Beck brothers are major antagonists, and this culminates in them hiring Neo-Nazis to kidnap Kayce's son, Tate (Brecken Merrill).
After her moral stances of prior episodes, Monica does an about-face and gets Kayce to promise her that he will end the lives of both Becks for what they've done, and that's what he does. While John is the one to kill Malcolm (Neal McDonough), Kayce shoots Teal (Terry Serpico) several times after finding him on the toilet. Yet, the most intense moment is when Kayce sees his son, head shaved by skinheads and psychologically traumatized, and carries him out in his arms, knowing he couldn't shield him from the violence of the ranch.
7. Beth sees the car seat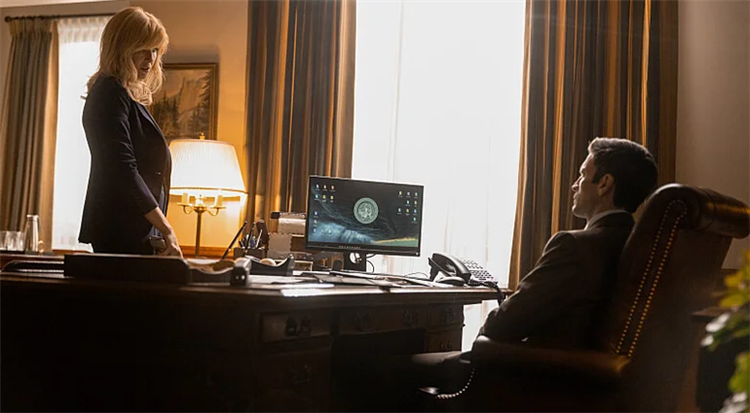 Since the early episodes, Beth and Jamie have been at odds, with Beth loving and supporting her father above all else while Jamie's loyalties are much less clear. However, after the events of Season 4, their animosity has grown to epic proportions, becoming the rivalry that may ultimately define the fifth and final season of the show. This isn't entirely about their father, with the two sporting some clearly incompatible qualities, but sharing the same ruthlessness.
However, with the latest round of episodes, we've discovered that Beth's hatred of Jamie is rooted in their teen years. When she sought an abortion as a teen, he took her to a clinic that forced sterilization and knowingly made that choice for her without telling her until it was too late.
This has clearly caused a rift between them that has only gotten worse with time, and that's made all the more clear when Jamie gives Beth a ride from jail. She spots a car seat in his backseat and he tells her he has a son, which leads her to attack him until he's forced to pull over. This is a fascinating scene, as her genuine love for her brother shines through along with her profound disappointment in him for letting her down when she needed him most. Hurt that he now has a child after taking that possibility away from her forever, she tells him that she will take the boy from him, which leads to Jamie nearly gunning her down with his car.
6. Monica kills a man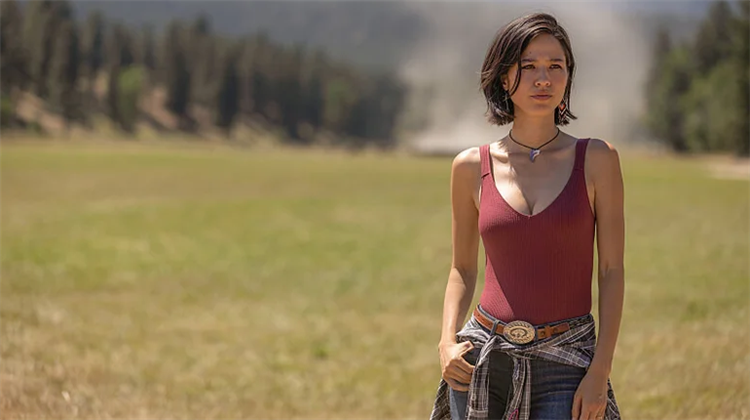 As noted, Season 3 is pretty off the rails even by "Yellowstone" standards, but one of the most memorable episodes is "I Killed a Man Today." Easily one of the show's most fascinating characters, Monica's love for Kayce and her son as well as her dedication to the people of the Broken Rock Indian Reservation have put her in a complicated moral position from the beginning. That only increases here, as an ongoing story in which Native women are disappearing from the reservation comes to a head. Even at the beginning, we see that something is up with Monica as she leaves the house dressed in a more revealing way than usual only for her car to break down on the side of the road.
She is soon picked up by a man who eventually attacks her. During their brawl, he is shot in the head by Mo (Moses Brings Plenty), who shows up in the nick of time. We learn that this was part of a sting operation ideated with Thomas Rainwater to put an end to the disappearances by eliminating the man responsible. Kayce and Monica have a somber conversation in which they are both forced to acknowledge the escalating violence of their lives, although they each justify it due to the genuinely evil acts of the people they have killed. This is a turning point for Monica, and while her story is not yet complete, it's fair to say that this moment will influence the direction of her life for years to come.
5. Jamie kills his dad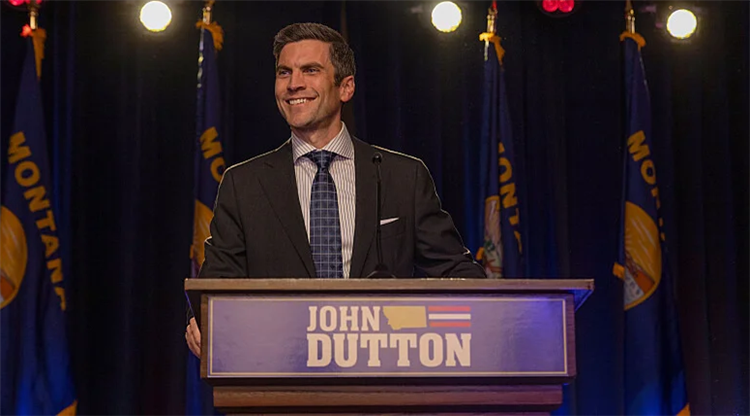 Jamie's relationship with John Dutton becomes even more strained when he discovers that he was actually adopted, a secret that John had kept in hopes of sparing him the horror of knowing his biological father had killed his mother and attempted to kill Jamie as well when he was just a child. Decades down the line, Garrett (Will Patton), Jamie's father, attempts to make amends. While we know that he's using Jamie to get at the Duttons, Jamie doesn't, and he begins to sincerely care for his father despite everything he has done. This increases the rift between Jamie and the other Duttons, which is exactly what Garrett wants.
After surviving brutal attacks, the Duttons are on the hunt for who put out the hit jobs, and it all traces back to none other than Garrett himself. Beth confronts Jamie with this truth and forces him to prove his loyalty to the Duttons by taking revenge. Jamie goes to speak to his father, who turns the gaslighting up to its highest setting and tells him that all he wants is to love Jamie. Knowing this is untrue but still devastated by what must be done, Jamie simply says, "I love you, too," before shooting his father in the head. He breaks down in tears, continuing the theme of Jamie as a villain whose character flaws and actions we sadly very much understand regardless of how brutal and self-serving they may be.
4. Beth survives an attack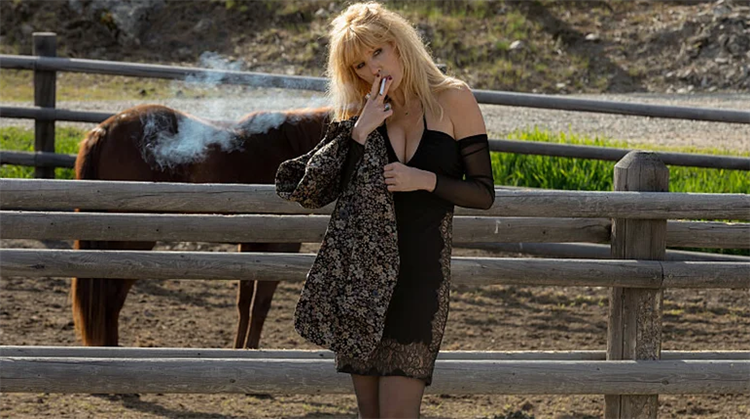 Fans of "Yellowstone" know that Beth is one of the great gifts the series has given its audience; a fiercely loyal wild card whose actions can be so shocking that even her father can seem to be a bit scared of her despite his deep admiration of her. So it was that when the Beck brothers arranged for a hit on her, it led to one of the most unsettling scenes of the series. In Season 2's "Resurrection Day," Beth is the target of the Beck brothers' escalating threats as they send two men into her office to beat and rape her. Her assistant is killed in front of her, but she manages to shoot off a text to Rip that says "office help."
Rip storms in and saves the day, but Beth is still the hero of this scene as she fights back every step of the way and refuses to show fear during this horrific attack. When Rip arrives, we see how much these two care for each other as he's able to calm her down even as the carnage of the attack is all around them. Unsurprisingly, they kill these men, and Kayce strings them up and sends them back to the Becks. Beth's recovery isn't fast, and she bears the bruises of the attack for some time.
3. Jamie vs. the reporter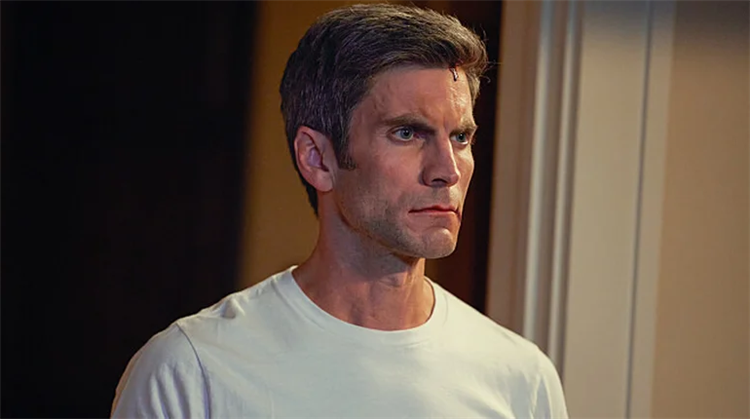 You might have noticed that Jamie pops up kind of a lot on this list, and well, that probably won't surprise fans of the show. This man has been a wreck from the start and it's only gotten more fraught with time. Early on, Beth calls her brother out for never asking what kind of man he truly is inside but always wondering instead what people think of him. Beth's read of Jamie's shallowness might seem like nothing more than an extension of a toxic rivalry, but her thoughts on Jamie are actually quite revealing as the show goes on and we see the levels of violence he's ready to engage in even if only to save face.
When Kendall (Michaela Conlin) was hired to work on Jamie's campaign, no one knew that she was actually a reporter named Sarah Nguyen, who had arrived in Yellowstone with her girlfriend, Paige (Ambyr M. Reyes), to write about the corruption of the Dutton family and their ranch. After being punched and bullied by John, Jamie was ready to get his family angst off his chest and conducted a revealing interview with Sarah. When he later attempted to recant his statements, Sarah said it was too late, which led him to fly into a violent rage, killing her. While it's clear from the beginning that Jamie has issues, this is his first foray into outright supervillain behavior.
2. Death by snake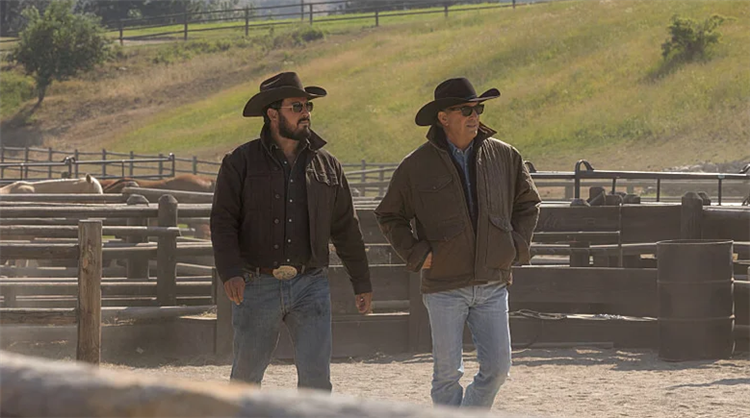 Given Roarke Morris' (Josh Holloway) shady activities throughout the third season, it may not come as a huge surprise that he was soon to meet a bitter end. Still, it would have been hard to guess exactly how that ended up playing out, with Rip striding up to him during a scenic fishing trip shaking a cooler only to pop open the lid and unleash a deadly venomous snake that launched itself right at Roarke's face. Naturally, this scene turned out to be the last we saw of this antagonist, with Rip standing coldly over him to make sure the snake had done the job.
Even with the questionable proclivities of the Dutton family, it would be difficult to feel much in the way of sympathy for Roarke, who very much poked the bear in this scenario. One of the stockholders of the highly dubious real estate developers at Market Equities, Roarke tried to get Beth to convince her father to sell the ranch, which she told him in no uncertain terms that he would never do. Roarke didn't stop there and launched into the seedy developer practices in hopes of coercing John to give up. Part of what makes this such an intense moment is that he'd already sent the Morrows after the Duttons only for them to be "disappeared" at the "Train Station," a sort of dumping ground for their worst enemies.
1. Season 3 finale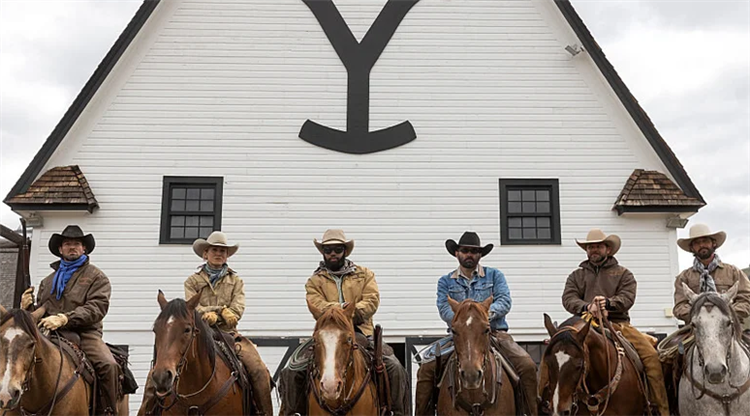 The third season of "Yellowstone" is an all-timer when it comes to great TV, and it's fair to say that we're still reeling a bit from some of the events that happen in its finale, "The World is Purple." Kicking off with John's back against the wall and real estate developers closing in, the expectations of a banger of a finale are far exceeded as the episode progresses. Truly, the phrase "well, that escalated quickly," was intended for this exact season of television, which starts with a fair amount of drama only to absolutely explode in its last moments. Quite literally, there is at least one explosion.
Though we don't immediately know who the culprit is, the final scenes of this episode show a series of hits being enacted on the Duttons. John has pulled over to help a stranger fix a flat tire only to be gunned down in a hit-and-run. Armed men attack Kayce in his office, forcing him to hide behind a flipped desk to survive. Oh, and speaking of that explosion, someone at Beth's office brings in a mysterious package. When Beth realizes that she has no idea where it's from, she attempts to stop her, but this warning comes too late as a bomb goes off. We know now that the Duttons survive, but this is a wild way to end a season, to say the least.