Yellowstone
Yellowstone Fans Make Their Love For Teeter Known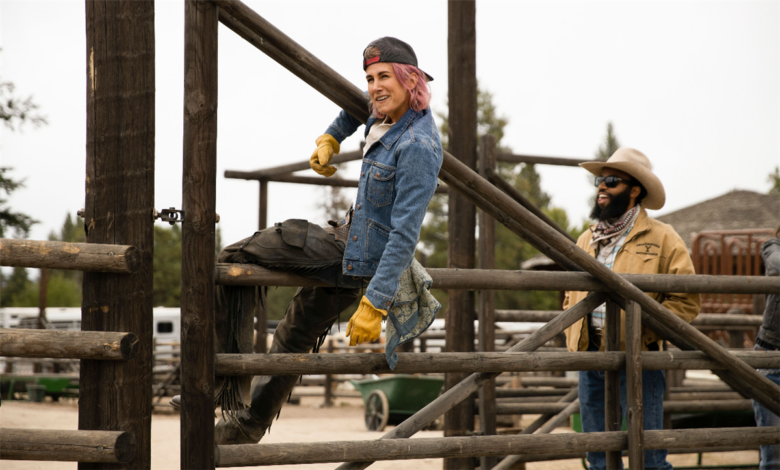 Whatever you do, don't call her Peter. In "Yellowstone" Season 3, the employees of John Dutton's (Kevin Costner) Yellowstone Dutton Ranch are introduced to their new co-worker, Teeter (Jennifer Landon). Tough-as-nails and the epitome of being "one of the guys," she's unlike any female they've ever met. Teeter might have pastel pink hair, but she can hold her own at the ranch and beyond. She's fearless when it comes to handling the ranch's rowdy animals, becoming the first woman to get branded, and admitting her attraction to Colby (Denim Richards). Let's also not forget about her love of skinny dipping.
When Landon tried out for the role, she told Vegas Film Critic in an interview, she didn't try to deviate from how show creator Taylor Sheridan had scripted the character. That is, aside from her choice to have Teeter sport a baseball cap. Landon respected the character as is and didn't feel the need to interpret her in a different way or make it her own.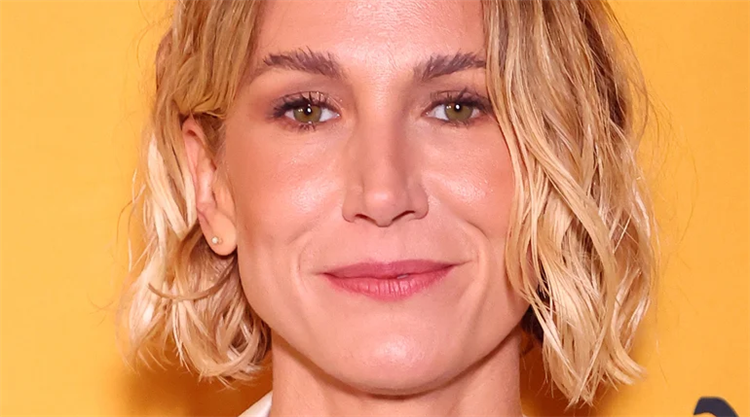 "I love Teeter so much," the actress said. "I mean, when I first read the two-page audition, I just … she holds a real special place in my heart." Landon added, "It [the character] is written phonetically, so there's really not a lot of room for negotiation." In fact, Sheridan and his team wanted Landon to "lean in" to the grittiness of Teeter even further, particularly her rather difficult-to-understand way of speaking.
Landon — who is the daughter of "Little House on the Prairie" icon Michael Landon — has made it perfectly clear that she's a huge fan of Teeter. And "Yellowstone" fans feel the exact same way.
Teeter was deemed the favorite female in Yellowstone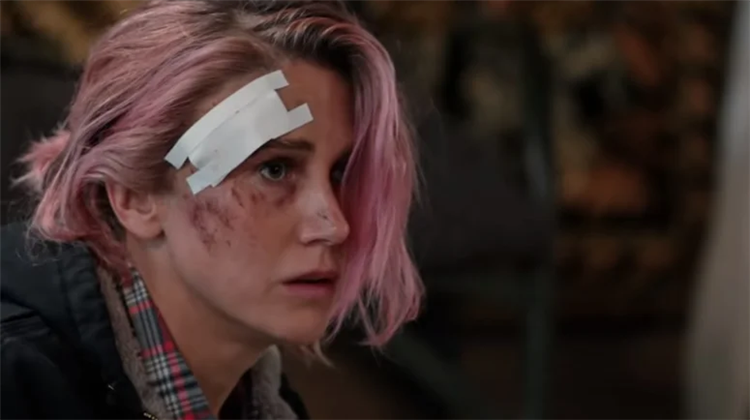 A Reddit poll created by u/Junkman1283 asked "Yellowstone" fans to name their "favorite female on the show and why." Out of a total of 490 votes, Teeter received an overwhelming majority of 219, with Beth Dutton (Kelly Reilly) coming in second place with 195 votes.
A number of "Yellowstone" viewers are calling for more Teeter screen time moving forward. U/Different-Breakfast said, "I want some Teeter love … she's a woman literally making it in a man's world, and at times physically better than the men." Many agreed. U/Dust_Parts said, "I would happily watch an entire show that was just Teeter going on Teeter adventures and doing Teeter things." U-Big-West8195 is willing to miss major plotlines just to get to Teeter's moments quicker: "She's my favorite character. I ffwd through episodes just to watch her."
If Landon were to be granted more screen time, it's likely that her co-stars, who are also massive Teeter stans, wouldn't object. Kayce Dutton actor Luke Grimes revealed in a behind-the-scenes interview that he was on board for the show's new addition before filming commenced for Season 3. He said, "Just on the page it's already hilarious." Denim Richards, who plays Teeter's love interest, Colby, praised, "She created this entirely new character that I don't believe anybody's ever seen before."
Two seasons later, Teeter is still part of the "Yellowstone" family, though the major Teeter plotlines that fans crave aren't exactly happening. Regardless, she boasts some unforgettable moments, such as her insistence that Colby win her a massive, bright pink teddy bear. Clearly, plushies can soften even the toughest individuals.