1923
Yellowstone
'1923': Spencer and Alex's Adventure Is 'Yellowstone' at Its Most Romantic
1923 as a whole has centered the young love stories of the Dutton family.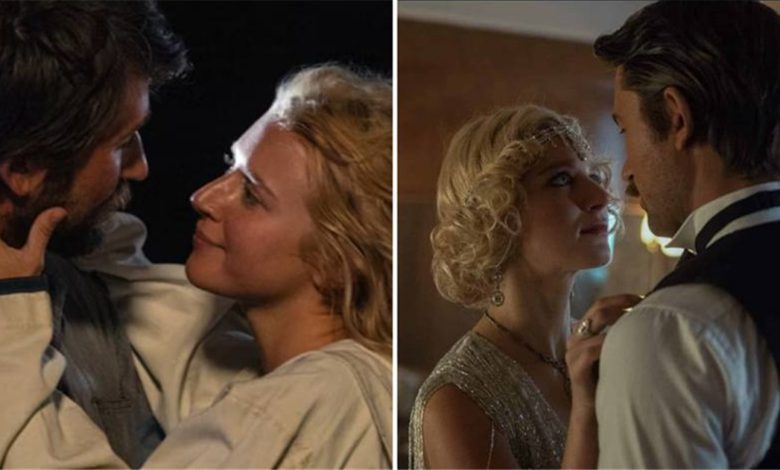 1923 is, so far, the most romantic of the Taylor Sheridan universe. Because while Yellowstone has some couples for us to really get to know and spend time with, 1923 has the unique ability to have Alex and Spencer on their whirlwind romantic adventure. And in Episode 6, "One Ocean Closer to Destiny," we got to see how their love has truly blossomed through their time together in the series.
Alex (Julia Schlaepfer) and Spencer (Brandon Sklenar) first meet while Spencer is away from Montana traipsing through Africa, ignoring letters from his aunt Cara (Helen Mirren) back home, and the two have already spent their time fighting lions and exploring remote and gorgeous locations. —but they're now forced to come to terms with how fickle life is. Their entire arc has been, for the most part, something out of a romantic classic movie, and Episode 6 is no different. Determined to find his way back to Montana, Spencer is ready to leave Alex behind and come back for her so he can make the journey home to be there for his aunt Cara.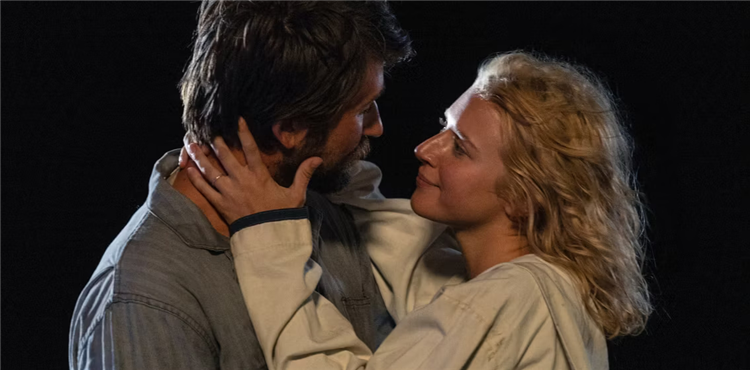 As is the case with much of their relationship, the two are determined to stay together. Spencer agrees to bring Alex with him on the tugboat he's gotten for them to get to the Suez Canal, but problems arise when their captain dies during his shift overnight and the boat stalls out. There, they're forced to think quickly, but no solution comes quickly enough — and the tugboat capsizes as they're rolled over by an abandoned ghost ship. In their desperation, Alex and Spencer are stuck on the capsized boat that hasn't yet sunk, and they cling together as they think they're going to die. There have been emotional moments in this season prior to this, but this dire situation is only leading up to the scenes that represent the Yellowstone universe at its most romantic.
Spencer and Alex Have Love That Even a Stranger Can See
Once Spencer and Alex are rescued by a passing ship, it is made clear to them that it will be much more difficult for Alex to enter the United States as an unmarried woman. Right then and there, Spencer asks the ship's captain (played by The Rings of Power's Joseph Mawle) to marry them. However, the captain rightly points out that it is illegal to marry someone just to get into the country, but Spencer admits that he isn't only making the request in order to circumvent the law. Without missing a beat, the captain offers a box of rings for the couple to choose from so that they can be wed to one another — even gifting Alex with his own wife's old ring when she can't find one that fits her just right. This wedding is simultaneously happening at the same time that Spencer's nephew Jack Dutton (Darren Mann
) and Elizabeth (
Michelle Randolph
) are exchanging their own handfasting vows in preparation for their first child together — continuing the theme of parallel Dutton romances going on this season.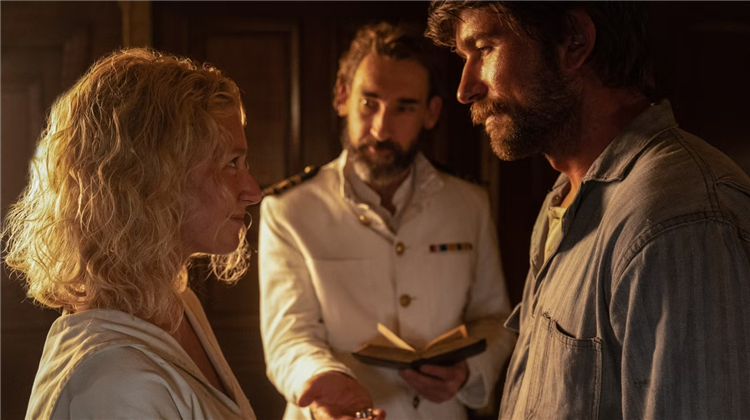 1923 as a whole has centered the young love stories of the Dutton family and even celebrated the love that Cara and Jacob (Harrison Ford) have for each other — but it is Spencer and Alex taking their time together, learning about one another, and joking while holding each other after all the struggles that they have faced that makes them the most romantic pairing on the show, and they serve as the best example of why the romances on 1923 work. They have grand gestures and moments that feel cinematic in a way that television rarely brings us, but at their very core, they're also real and something obtainable.
We don't all want to be hunted by lions and then stranded in the middle of the ocean with sharks circling us to find our one true love, but the soft moments between Spencer and Alex are so sweet to see, and it makes fans want to come back for more. It's our hope for a true love, seeing the two care for each other in the way that they do. 1923 has a unique ability to be the most romantic of these shows thus far because these characters are the younger generation of Duttons, trying to find their place in this new society and choosing the person they want to share it with. Spencer and Alex's unexpected wedding was beautiful, as was Jack and Elizabeth's handfasting, and this prequel show has surprisingly brought us some of the most loving couples in the entire franchise to date.
New episodes of 1923 premiere every Sunday on Paramount+.