1883
1923
Yellowstone
Ranking Taylor Sheridan's TV Shows, From Yellowstone to Tulsa King
The creator of Yellowstone is prolific, but which of his series is best?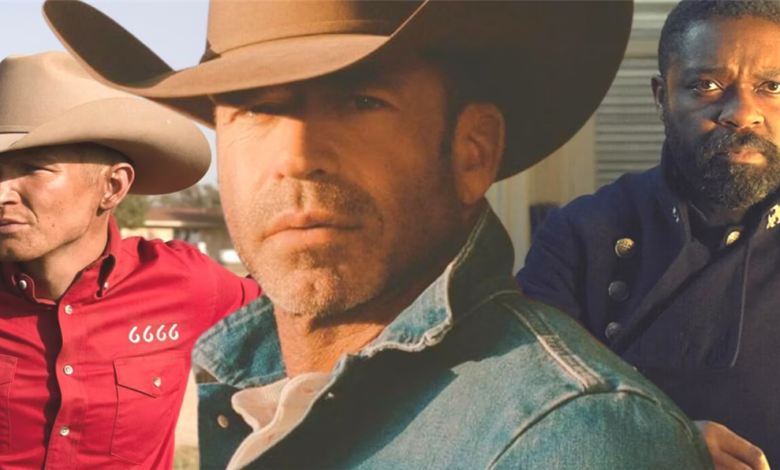 With Season 5 Part 1 of Taylor Sheridan's runaway hit Yellowstone coming to streaming on May 25 on Peacock and the final episodes of the series set to premiere in November on Paramount Network, we figure now is a good time to appreciate the man who brought us the Dutton saga. Which is to say, if you own a television then you know that when it comes to neo-Westerns, grounded crime thrillers, American frontier history, and all-around hardy dudes, no one's doing it quite like Taylor Sheridan.
The writer/creator of Parmount Network's megahit Yellowstone has certainly tapped into an underserved viewership with shows that speak not just to cinematic stories in the Western tradition, but settings and characters traditionally on the outside of water cooler television. To date, the writer-cum-rancher has shepherded five shows into our living rooms with several new entries on the horizon. With so many choices in the Sheridanverse, where's an uninitiated viewer to start? Well, greenhorn, to answer that, here is our definitive ranking of the the Taylor Sheridanverse.
5. Mayor of Kingstown (Paramount+)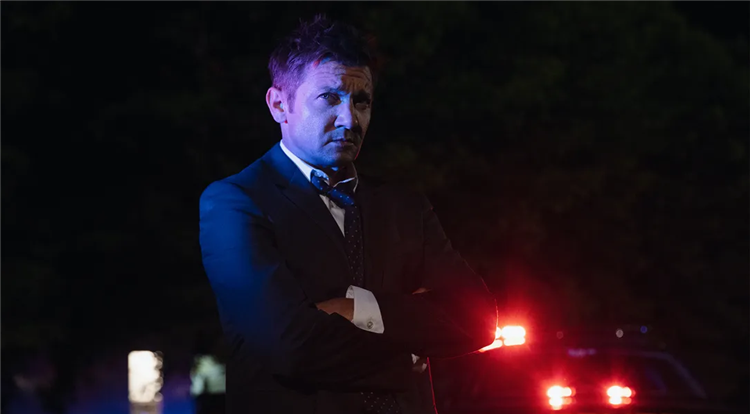 Definitely the runt of the litter compared to its older brothers. Mayor of Kingstown takes the last spot in this ranking because Sheridan's bread and butter is Westerns, and the genre's tropes really serve his simple, taciturn, principled characters. When he strays from that into something too sprawling, like Kingstown, the threads end up feeling like a generic crime story. Again, not a terrible show at all, but every train's got to have a caboose. Still, part of Sheridan's charm is focusing on blue collar, American subjects through a lens of slightly pulpy entertainment without being too hamfisted. When Jeremy Renner is not Rennervating or being part of the universe's greatest superhero fighting force, he's stealing hearts with his unique "that one member of the boyband who isn't everyone's favorite, but wow do the ones who love him, LOVE HIM" appeal. Mayor of Kingstown's premise alone — a "company town" where the business is prison — is gripping enough, but it's the melding of characters inside the walls and out that create a sort of village community that works great for escapist television. Co-creator Hugh Dillon and Sheridan wisely place us on the shoulders of Renner's Mike McClusky as a respected, small-town fixer while his family wheels and deals at the center of the incarceration industry, yielding not just a rubberneck appeal to the inherently dangerous setting, but a personal human element to ground it all.
4. 1923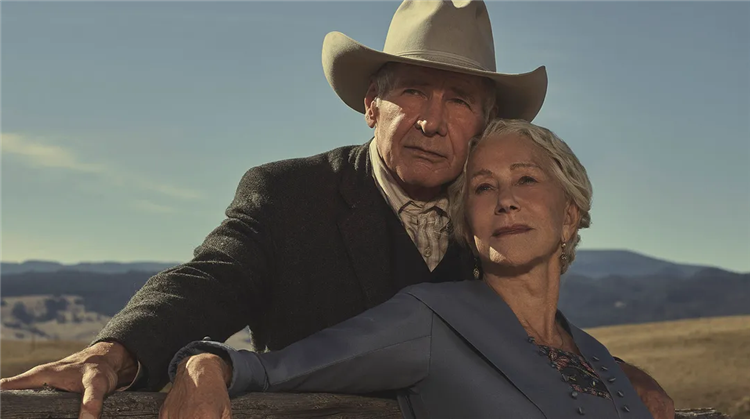 Following the connecting generation between the Duttons of 1883 and our modern-day Duttons we've come to know and love in Yellowstone, this entry brings the star power for sure, but whether you land in the camp of spin-off fatigue or take a "hey, the more the merrier" stance will largely depend on how devoted you are to the Duttons as a whole. With Cara Dutton (Helen Mirren) stepping up as matriarch to defend the Dutton Yellowstone Ranch in husband Jacob Dutton's (Harrison Ford) stead and plotlines stretching all the way from American Prohibition to Western Expansion in Africa, 1923 benefits by delivering familiar Yellowstone DNA with enough variety to keep things fresh. What keeps all of Sheridan's stories vital are the evergreen themes his characters end up grappling with, such as the moral cost of enterprise. There's plenty of period pieces out there, but American history is fascinating, bloody and rarely something to be proud of. Like his other entries, Sheridan and his team dramatize the humans caught up in the middle of times where survival is still a main priority. But in my book, 1923 suffers from spinoff fatigue more than 1888, which is why it's here at spot number 4. It was the second "Yellowstone Origin Story" to be announced and — this is going to sound nitpicky — period-wise is kind of modern and kind of historic. Yes, I know 100 years ago isn't exactly modern, but when it comes to Tales of the West, there is a threshold of "need to travel by horse" and "don't need to travel by horse" that irks my feeble mind. What I'm saying is there's a whiff of this feeling like an unnecessary entry, as though Paramount found a formula that worked and pulled a lever. That said, there's something romantic in a what-if-in-Lonesome-Dove-Angelica Huston-and-Tommy-Lee-Jones-made-it-work kind of way about two hot grandparents finding support in each other against the turmoil of life.
3. Tulsa King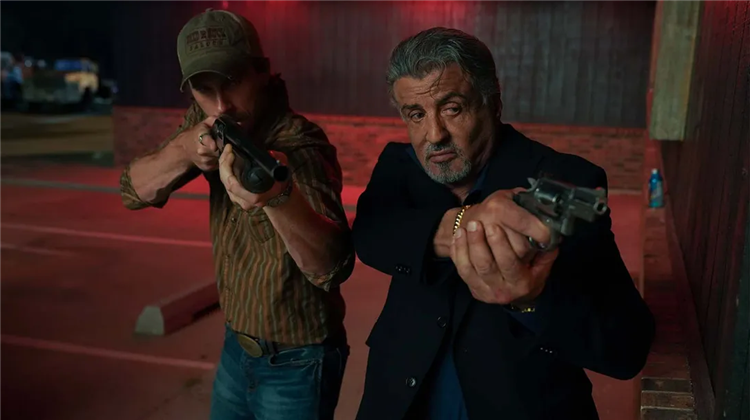 No doubt the funniest entry in the bunch, Tulsa King takes the fish-out-of-water crime story of a big city mobster put out to pasture in the middle of Oklahoma and mines it for comedy, thrills, and heart. Oh, also it stars a little unknown named Sylvester Stallone who reminds us all he's got the chops for humorous timing and grizzled charisma with every sludgemouth word pushed out of his brickhead. His old school Italian capo Dwight "The General" Manfredi is joined by television veterans Andrea Savage and Martin Starr rounding things out as an FBI agent love interest and put-upon weed dispensary manager, respectively, keeping the show fun and thrilling. Toss in Garrett Hedlund as a rodeo star turned ex-con barkeep and the formula for good times is as solid as Stallone's fists. Tulsa King
 is here in the top 3 because Stallone is an event in and of himself, and it shows that with the right, unique ingredients, Sheridan can tell a non-Yellowstone story that still feels like its own thing.
2. 1883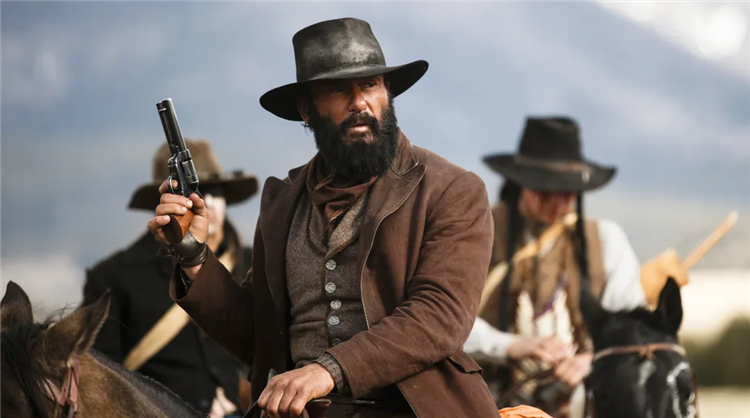 It was almost a given off novelty alone that the first one-and-done spin-off of Paramount's megahit Yellowstone would land well with viewers. Released a week before Christmas 2021 with inspired stunt casting of country music stars Tim McGraw and Faith Hill as the Dutton's great grandparents James and Margaret, and with support from bonafide, dyed-in-the-wool screen cowboy Sam Elliott, this foray into the past broke records as the most-watched cable series premiere of the year with nearly 5 million viewers. Isabel May stepped into the role of protagonist Elsa Dutton, basically Final Girl-ing it across the frontier to guide her family in establishing the Dutton legacy. If you're reading this, then you likely don't need convincing that this tale of settlers, family, and how the Duttons overcame hardship to own their cherished land is worthy alone as an origin story, but there's something poetic and existential about this era where the themes of man vs. nature blurred lines with man vs. man, as society took hold with budding conveniences alongside the threat of smallpox and cattle thieves. Throw in cameos by Tom Hanks, Graham Greene, and Sheridan himself and this one was bound to be a hit. 1888 worked better than 1923 because as the first spinoff, the move to expand the universe still felt fresh. One reason I love Yellowstone is its staging of neo-Western culture as a tradition interpreted through generations, so to plop down in the original world that formed this lifestyle of grit and principle was extremely satisfying.
1. Yellowstone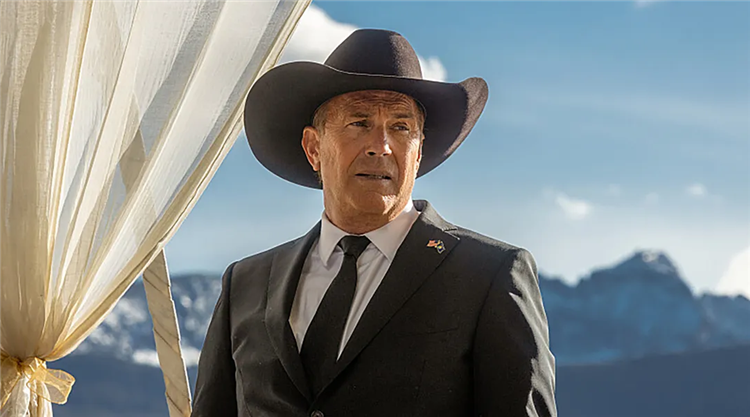 Sheridan himself has said that he prefers simple plots in order to focus on character and that could be the key behind his show that started it all. That's why it's here above all the others. It expanded the landscape of television in a way that seemed obvious but hadn't been done as well. Cowboys — and the ones who love them — are out there. Hell, Westerns were one of the very first popular film genres, and Yellowstone proved there are stories to tell in this American subculture. At the end of the day, Sheridan is a fan sharing a lifestyle in a way that doesn't take our attention for granted. The story of the Yellowstone Dutton Ranch achieved most-watched-show status in 2022, and continues to draw millions of viewers with its story of Montana's biggest cattle ranching family's struggle for power and freedom. That's what it's about on paper, sure, but America's always loved seeing rich, driven people do their thing on screen, good or bad, so this aspirational tale of rugged individualism set in the world of cowhands, big money, boot-clad scheming, and the beautiful outdoors while the real world crams itself further online certainly scratches an itch. Some feel it has faltered in latter seasons, and with the show's main star Kevin Costner leaving and possibly forcing a series wrap-up, we'll see how fans respond.
Part 2 of Yellowstone's Season 5 is set to premiere this November, and with more additions to the Sheridan TV universe, like Lawmen: Bass Reeves, Lioness, 1944, and 6666, on the horizon, Sheridan's reign as the king of cowboy TV is far from over.