Yellowstone
What Makes Rip & Beth Work On Yellowstone, According To Cole Hauser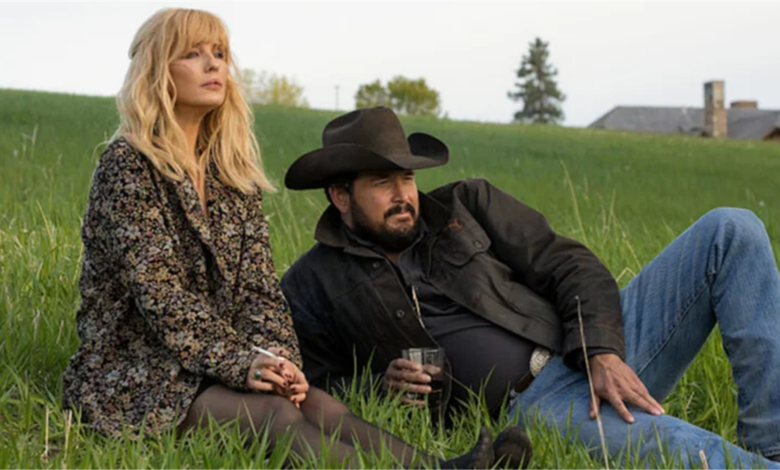 For a ratings powerhouse like Paramount Network's "Yellowstone," audiences probably tune in every week for a variety of reasons. The ongoing saga of John Dutton (Kevin Costner) and his tumultuous family fighting to keep their ranch and way of life intact has become one of the most consistently entertaining shows on television. It's an epic R-rated soap opera that's also managed to feature a surprisingly compelling romance between the dangerously loyal ranch foreman Rip Wheeler (Cole Hauser) and the business-savvy yet tormented Beth Dutton (Kelly Reilly).
Through five seasons, Rip and Beth have fought through countless battles and a sea of melodrama to finally find some peace together. Under different circumstances, they might never have wound up as husband and wife, but in this world, they complement each other perfectly. "They're the ultimate power couple," Cole Hauser told The Hollywood Reporter in November 2022. "When you think of her mind, education and business savviness, and then you have this cowboy who knows the land and is one with animals and horses and cows, and understands how to run a ranch … When you smash them together, they are that perfect couple."
Because of their time as teenagers on the ranch together, Rip may be the only man that can actually quiet Beth's inner turmoil and give her some semblance of a family life. At the start of season 5, they're both trying their hand at parenting with Carter (Finn Little), another troubled teen who acts a lot like Rip did in his formative years. "He's a really calming influence on her. He understands her more than anyone on the planet," said Hauser.
'We're there for each other'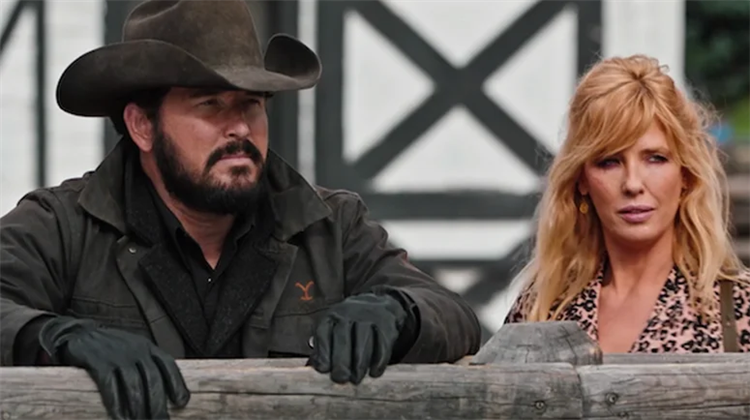 Given the chemistry between Cole Hauser and Kelly Reilly, it's difficult to imagine any other acting pairs that could have had this level of onscreen chemistry together. The balance between their volatility and passion represents the rollercoaster of emotions that "Yellowstone" has become so well known for. Hauser is a perfect fit for Rip, and the actor was ultimately cast before Reilly landed the part as Beth. Now that both performers have spent years together, their friendship offscreen helps them feel comfortable taking more chances together when the cameras are rolling. Hauser explained the unique position they both find themselves in after such a long run on television, telling Parade in late 2022:
"We're there for each other. It's the freedom to play, to take risks. You can't fail. I think when you have that chemistry together, you're allowed to take risks and not really worry about the potential outcome like you would if you went and did a movie with somebody and didn't know them. We've been together for five years now and she's, obviously, a dear friend of mine and I help her where I can, and she does the same for me."
When season 5 of "Yellowstone" resumes later this summer, Rip and Beth should take center stage at the ranch while John Dutton deals with the trials of being Governor of Montana. With the potential of Kevin Costner leaving the series, their characters may become the focal point of the entire show if season 6 does wind up happening. Arguably, Rip and Beth are the most compelling relationship on the series but creator Taylor Sheridan may have to uproot them in a dramatic way to shake things up if Costner does end up exiting.