1923
Yellowstone
1923's Darren Mann Had A Blast Jumping Off A Moving Horse In This Scene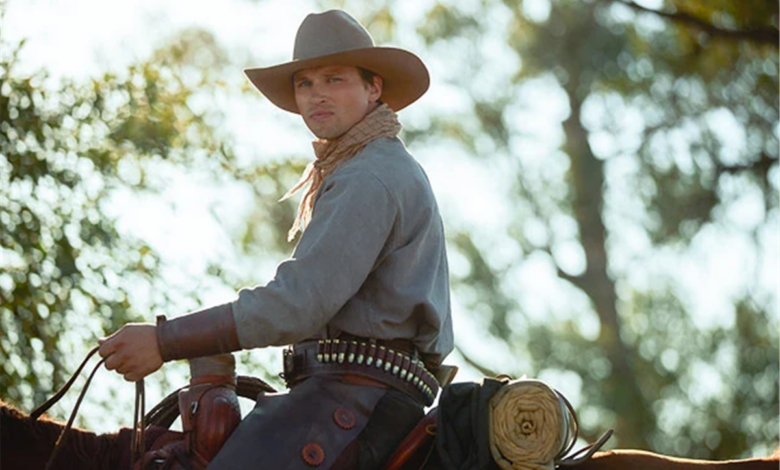 "1923" takes audiences back to the iconic Dutton Montana ranch, exploring the family's ever-confusing family tree during the Great Depression. Although the Western prequel has its fair share of action, the series focuses on relationships, with one of the primary romances being Jack (Darren Mann) and Elizabeth (Michelle Randolph).
One scene features the two lovers reuniting, with Elizabeth hopping off a buggy and Jack jumping off a horse before they embrace after some time apart. While Mann made the stunt look easy, he was still jumping off a moving horse, a complicated task for anyone. "I loved filming that scene," the actor told Decider. "It was so fun because I got to fly through this field over and over on that horse. Hopping off while the horse was moving was cool. I had to learn that. Thankfully, I had some good cowboys around to teach me."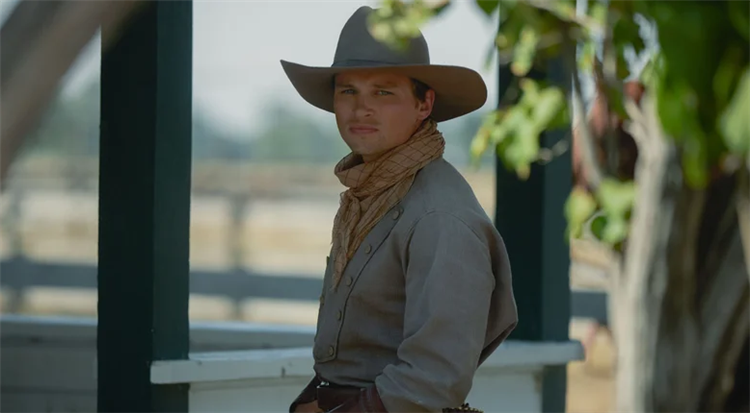 While Mann had a great time filming, the result was one of the most emotional scenes in "1923." In the same interview, Randolph, Mann's on-screen partner, called the scene passionate, saying that all their characters wanted to do was "fall back into being in love and happy," even after an argument separated them.
Mann could do more stunts in future seasons
"1923" wrapped up Season 1 with Banner Creighton's (Jerome Flynn) release from prison, getting away with murdering the fathers of Jack and Elizabeth. Jack and Jacob (Harrison Ford) can do nothing but watch as Banner taunts them as he walks free, setting up a perfect revenge story for Jack moving forward.
"Sitting back is driving him nuts a little bit," Darren Mann told Insider. "He's itching to get back at Banner. Especially when he makes a remark like that about Elizabeth and what we've been through." Banner nearly killed Jack's bride, so naturally, the Dutton boy is eager to get his hands on Banner. "Jack is just waiting to get his revenge," the actor continued. "He's been wanting to go back after him for a long time, but he's not in charge at this time, right? So he's got to listen to Jacob, but I think the whole time Jack has been vying to go back and get revenge."
Creator Taylor Sheridan revealed to Deadline that he always envisioned "1923" in two installments to properly tell the story, so fans will have to wait and see if Jack fulfills his quest for revenge in Season 2.