Yellowstone
'Yellowstone' star Kelly Reilly thinks the series finale will 'probably be beautiful and epic' but she's 'not sure it will be happy'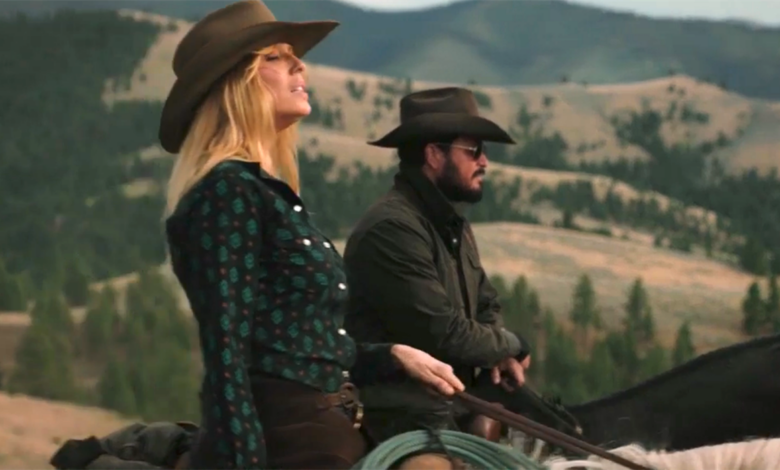 The actor, who plays Beth Dutton, discussed the series ending in a season five  Blu-ray/DVD featurette.
"Though it will probably be beautiful and epic, I'm not sure it will be happy," she said.
"Yellowstone" star Kelly Reilly thinks the conclusion of the smash-hit Paramount Network show will be bittersweet.
The British actor, who has portrayed Beth Dutton in the neo-Western drama since it debuted in 2018, gave her predictions on how the show will end in a recent behind-the-scenes clip.
"The main theme of protecting and sustaining this way of life in this land is the bottom of everything," Reilly said in a featurette that appears on the Blu-ray and DVD release of "Yellowstone" season five, part one. "So I don't know which way it's going to go but we're in season five, and who knows what's in store."
Of the show's ending, she said: "Thought it will probably be beautiful and epic, I'm not sure it will be happy."