1923
1923 Season 2 Could Answer a Big Question About John Dutton
A second season of Yellowstone prequel 1923 has been confirmed. Here is everything we know about the next step in the Dutton saga.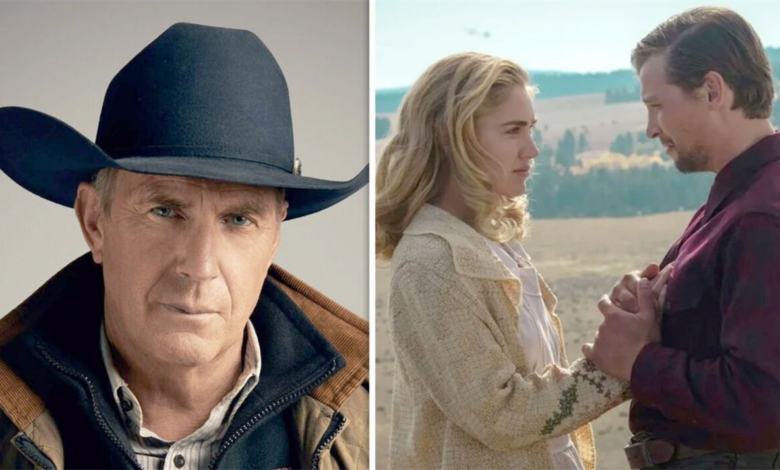 Much like its very busy creator and showrunner Taylor Sheridan, Paramount+'s 1923 is barely taking any time off. After season 1 of the Yellowstone prequel concluded with its finale on Sunday, Feb. 26, production on season 2 is set to get moving soon.
Before 1923 even premiered, Sheridan revealed that, unlike previous Yellowstone prequel 1883, he envisioned this new series as a two-season experience. Sure enough, Paramount+ announced the show's season 2 renewal shortly after season 1 began airing. Then the Wall Street Journal reported that filming was set to begin on season 2 this spring. The upshot of it all is that 1923 season 2 could arrive by the end of 2023, just as both 1923 and 1883 premiered in December each of the past two years.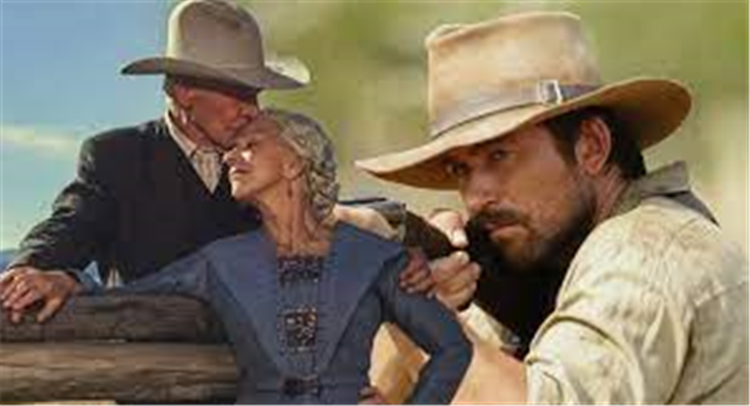 Though that level of "end of year" consistency is appreciated, it also means that Yellowstone fans still have a long wait to endure for more Montana madness. Season 5 of the flagship Yellowstone isn't set to come back until the summer (and perhaps might linger for even longer if its Kevin Coster issues aren't resolved in a timely fashion). And who knows if 1923 will stay on schedule after that.
With that in mind, let's run through everything we know about 1923 season 2 right now – including whether it could answer a major question about John Dutton's parentage.
1923 Season 2 Plot: What Will it Be About?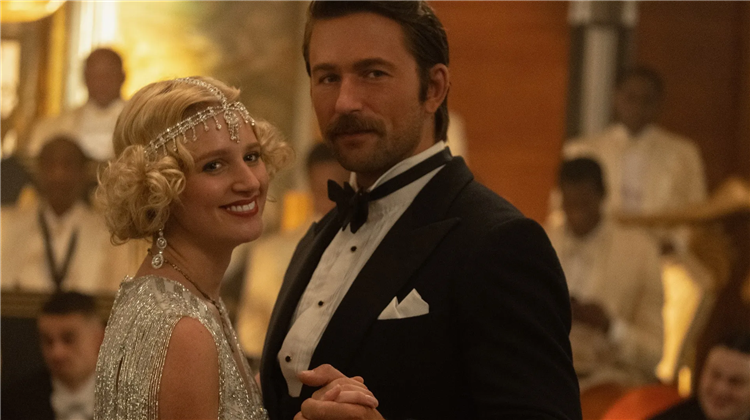 It's important to know from the jump that Taylor Sheridan resists even calling the next eight episodes of 1923 a "second season."
"Well, it's really the second half of the season," Sheridan told Deadline of 1923 season 2 last December. "I'm the one that made the call to the network, which is probably the greatest call they ever got. 'Hey, I need to make more episodes to finish this story. I need to do this in two blocks. An eight episode block and a second eight episode block to wrap this up. I can't wrap it up in two episodes and do the story justice. For them, it is great because they get more content. For me, I get more runway."
Aside from being intensely triggering for TV purists like yours truly (It's a TV show, bro. And that's ok!), that bit of information is helpful in understanding what the plot of 1923 season 2 might entail. If the 1923 season 1 finale was merely the midpoint of a larger story's journey then we can expect that season 2 won't contain any major timeline shenanigans or unexpected structuring. The path that 1923's characters were on at the conclusion of season 1 is the path that they will continue on in season 2. Knowing that makes guessing certain things easier. For instance…
Will Season 2 Reveal John Dutton's Grandparents?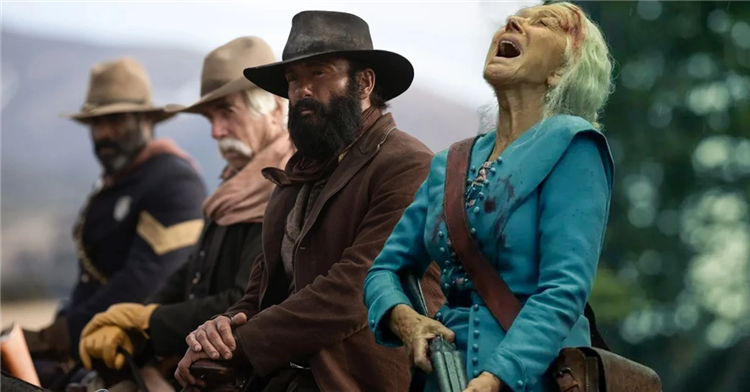 Spencer Dutton actor Brandon Sklenar did the lion's share of 1923 finale post-mortem interviews with the media, bless him. And as such his character's storyline alongside his new wife Alexandra (Julia Schlaepfer) is the one that we've received the most helpful season 2 teases about. In addition to learning that Sklenar got to really throw a stunt performer off the side of a boat in the season 1 finale, the THR interview with the actor includes this juicy passage:
At the beginning of the finale, do you think Alex was suffering from motion sickness or morning sickness?
(Sklenar pauses and then laughs.) I don't know. I hope it's motion sickness.
If Sklenar hopes that Alex's condition was merely motion sickness and not a morning sickness, it's probably because he knows how significant a pregnancy would be for his character in terms of the Yellowstone timeline.
As the interview goes on to note, Liz Dutton (Michelle Randolph) suffered a miscarriage earlier in the season. She and her husband Jack Dutton's (Darren Mann) unborn child was naturally assumed to be John Dutton Jr., the father of John Dutton (Kevin Costner) in Yellowstone . If Jack and Liz are unable to conceive again and Alexandra is indeed pregnant, Spencer Dutton suddenly looks like a prime candidate to be John Dutton's grandfather. That's a big responsibility for any character in the Yellowstone universe to shoulder. For now though, Sklenar just seems eager to get Spencer back to Montana by any means necessary.
"I feel like he has to (make it home)," Sklenar told TV Guide. "He has to, just to realize his mission and his purpose. It's built up in such a way that he really is this figure that's going to help them and save them and save the ranch. He has to. I'm hoping that it happens."
What Will Happen to Teonna?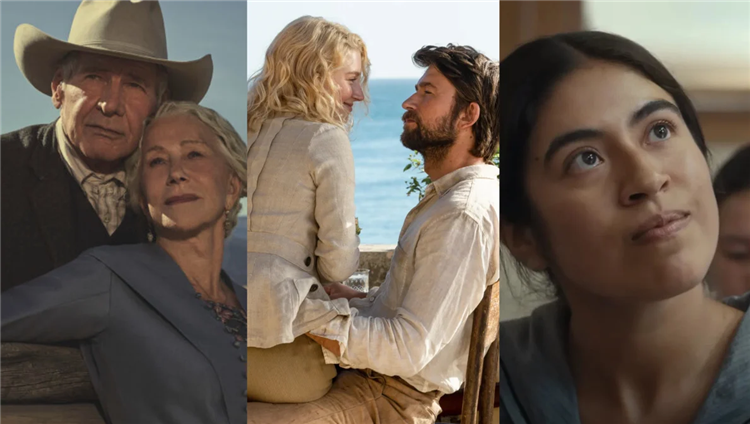 Speaking of prominent Yellowstone figures' lineages. The 1923 season 1 finale was pretty bleak for every character other than Teonna Rainwater (Aminah Nieves). The presumed ancestor of Thomas Rainwater (Mo Brings Plenty), Teonna went through hell and back in season 1 but ended the final episode on a somewhat hopeful note.
Reunited with her father Runs His Horse (Michael Spears) and her new love interest Pete Plenty Clouds (Cole Brings Plenty), Teonna is en route to Wyoming to find a peaceful life after all the trauma she experiences at her Catholic boarding school. In speaking with THR alongside Thomas Rainwater actor and 1923 cultural consultant Mo Brings Plenty, Nieves shared her theory about her character's place in the Yellowstone canon:
"I've got some theories, Mo. You ready for 'em? My theory isn't about Teonna. My one theory is about Cole's character [Pete Plenty Clouds]. I wish, in a perfect world — hear me out, Mo — Cole is your grandfather. But, I have nothing to do with you."
Regardless of where Teonna resides on the Yellowstone timeline, hopefully the character gets a happier end than another strong-willed young woman did in 1883.
1923 Cast: Will Harrison Ford Return?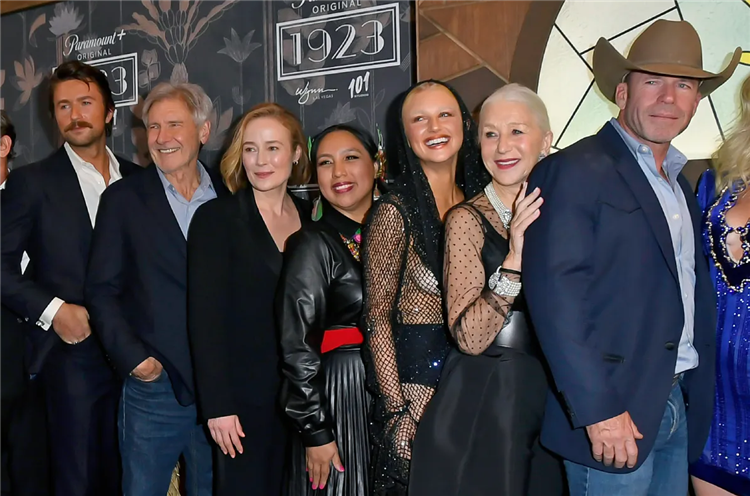 Paramount+ has yet to officially returning for 1923 season 2 but based on several interviews and context clues within the series, it's safe to assume that pretty much everyone will be back – including the series' biggest stars Harrison Ford and Helen Mirren.
For a moment there it looked like 1923 was really prepared to kill off Harrison Ford's Jacob Dutton. After being severely injured in the gun battle that mortally wounded his nephew John Dutton Sr. (James Badge Dale), Jacob spent several episodes on death's door. By the time the finale rolled around, however, he had largely recovered and was ready to confront the Dutton family's arch nemeses Banner Creighton (Jerome Flynn) and Donald Whitfield (Timothy Dalton). For fans who paid attention to Ford and Sheridan's previous interviews, however, Jacob's survival was probably not too big of a surprise.
As early as December in that aforementioned Deadline interview, Sheridan revealed that Ford had signed up for season 2 despite initially being contracted for only one season. Ford, himself, confirmed his future with the series in interviews with The Today Show and The Hollywood Reporter.