Yellowstone
6 Fan Theories and Predictions For Yellowstone Season 5 Part 2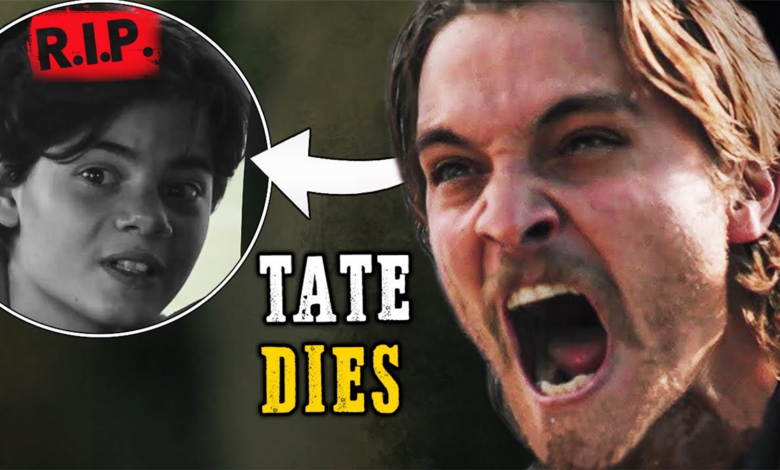 The first part of Yellowstone season 5 has been nothing short of exhilarating, with the never-ending Dutton family drama, backstabbing, rows, fun and romance.
Season five is undoubtedly one of the series' most successful releases—the premiere alone drew in over twelve million viewers, cementing its place as the most-watched TV show in the US.
Understandably, the tale of the Duttons is intriguing, led by the patriarch of the family, John Dutton (Kevin Costner), and his children, Beth (Kelly Reilly), Kayce (Luke Grimes) and Jamie (Wes Bentley), whose characters are unbelievably different.
That's why fans were cast down after learning another episode won't be out until later in the summer when part 2 of season 5 will be released, as disclosed in a trailer promoting the show's official podcast.
Nevertheless, everyone is itching to discover what Taylor Sheridan, the show's co-creator, has in store for us.
But we have some predictions. Check out these seven things that could transpire in the remaining six episodes of Yellowstone season 5.
1. Jamie Might Go to The Train Station
Part 2 of Yellowstone season 5 could see Jamie go to the train station, which John, his adoptive father, describes as "the trash can for everyone who's attacked us".
Basically, it's where they bury the people they kill without attracting unnecessary attention from the authorities, such as Jamie's biological father, Garrett Randall (Will Patton).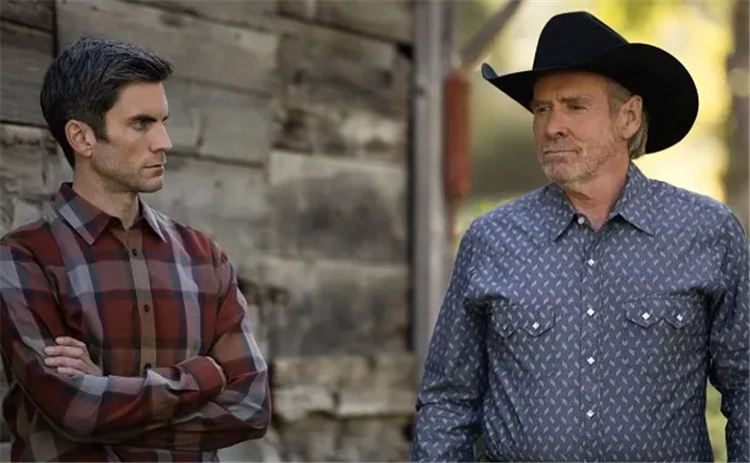 There's no telling who might take Jamie to the train station; he's already pissed off most of his family members by trying to impeach John and replace him as the governor of Montana.
Beth, in particular, hates him with a passion and is the one who suggests his murder in episode 8 of the show's season 5.
"If there is a place our enemies go and nobody ever knows they went, Dad, and they will never come back… then I think that's the place for Jamie." Beth says.
Could Rip Kill Jamie?
Rip (Cole Hauser), Beth's husband, wouldn't hesitate to kill Jamie if he had a good enough reason to do it. Already, he has proved he would do anything for his wife.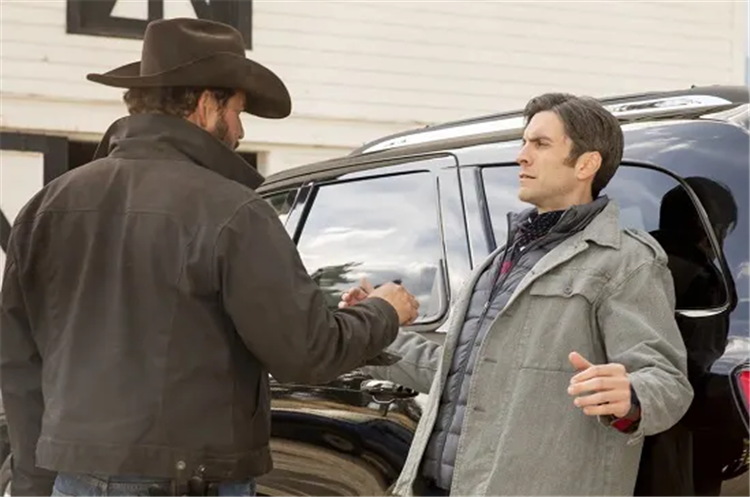 Several flashbacks in the last episode of Yellowstone season 5, part 1, take us back to when teen Rip killed Beth's 'boy toy' simply because he said something sexual about her.
Rip already pledged his loyalty to the ranch and the Duttons, so imagine what he's ready to do for them now that he's a man with the governor's support.
Does Kayce Want Rip Dead
While John and Beth do not like Jamie, Kayce feels differently about his adoptive sibling. Throughout the show, he's always referred to the Harvard graduate as his brother, although we don't know if he found out they don't share the same parents.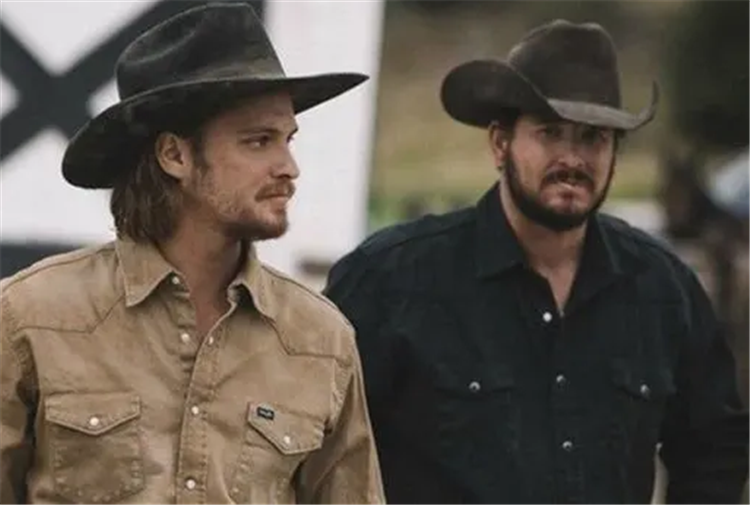 Either way, Jamie's death is not something Kayce would celebrate, even if he was adopted and his biological father tried to kill John. So, he would be disenchanted to discover his family had something to do with it, as some fans on Reddit assume.
"Kayce still views Jamie as a brother despite him being adopted. Kayce told Jamie he better still call him that the last time they spoke. I think only Beth knows that Jamie's dad called the hit. I don't doubt for a second Beth would blame it all on Jamie though." One Reddit user said.
According to some other Yellowstone fans, Kayce loves Jamie so much he would kill for him, especially if his murderer turned out to be Rip.
"If Rip did it, Kacey would probably kill him, they already don't like each other. John probably wouldn't care if either Beth or rip did it, he only cares about himself and has directly contributed to all three of his sons being out of his life." A Reddit user commented.
Another added, "Kayce and Jamie have shared the screen numerous times and proven that they love each other. Especially when they talk about the other one without them around, it's clear they love each other. If Rip killed Jamie, Kayce would kill Rip."
2. Jamie Could Grow Braver
As every Yellowstone fan can attest, Jamie has evolved in season 5. He's no longer the forlorn son we've encountered in other seasons, always trying to get his adoptive father's approval and letting Beth push him around.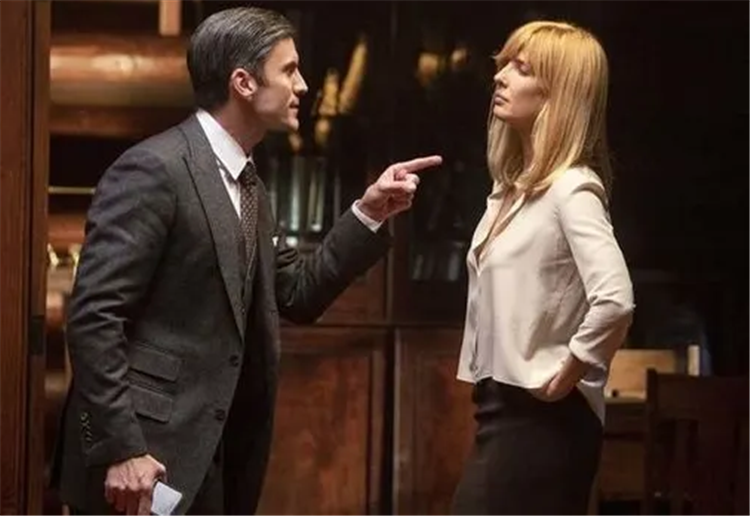 He could grow bolder and more self-serving in the second part of the season.
Perhaps, his romantic involvement with Sarah Atwood (Dawn Olivieri) has opened his eyes to his place in the Dutton family, prompting him to grow a spine and do what's best for him no matter what Beth and John think.
This could explain why he collaborates with Atwood to hatch a plot to impeach John so he can become Montana's new governor and goes through with it eventually.
Besides, when Beth discovers Jamie's plan against their father and tries to blackmail him in episode 8 of season 5, he doesn't cower. Instead, he threatens to bring down John and the ranch altogether, which is how his sister learns about the train station.
Speaking to USA Today regarding his character, Wes Bentley revealed that at that point, Jamie finally tastes power, a feeling he's never felt before.
"It was an amazing feeling for Jamie to realize he has the upper hand and strength over her in a power position, rather than feeling scared of her," Bentley said.
Towards the end of the episode, Jamie contemplates hiring an assassin to kill Beth before she offs him first (the old Jamie could have gladly accepted his fate).
Atwood Might Betray Jamie
The new Jamie is more self-confident and feels like he has a place in Atwood's life. But Yellowstone Twitter thinks trusting his lover is a huge mistake. And his optimism and self-belief will be gone as soon as he realises his lover has been playing him in season five's part 2.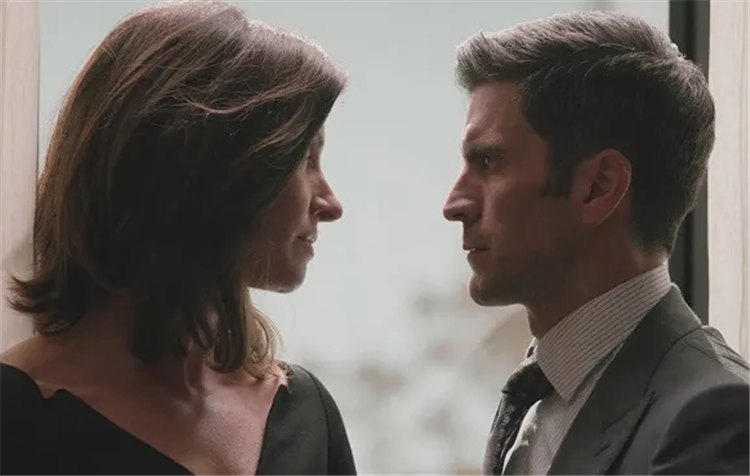 "Jamie is the biggest jughead on the show. He actually trusts and believes Sarah has any interest in him at all. Her WHOLE reason for being is to destroy the Dutton family for Caroline!!!" A Yellowstone fan's tweet reads.
Factually, Atwood targeted Jamie after Market Equities CEO Caroline Warner (Jacki Weaver) hired her to destroy the Duttons.
At the time, she thought he was the family's weakest link, and she could have been right because the Dutton empire is finally crumbling, showing how great she is at her job.
As expected, Jamie will be hurt once he finds out he was only an 'assignment' for Atwood, especially because he hasn't shown much emotional attachment to any other woman in the show.
3. John Could Be Thrust into a Nightmare Scenario
Life for John Dutton has been easy in the first part of Yellowstone season 5, especially because he got into power and didn't invest much time playing his part as the governor of Montana.
However, the upcoming six episodes could be bumpy for the patriarch of the Dutton family as things aren't good for him or his ranch. Here's why:
Jamie Wants to Impeach Him
To begin with, Jamie, John's adopted son whom he spent years molding into a tool he could use and manipulate, has turned against him.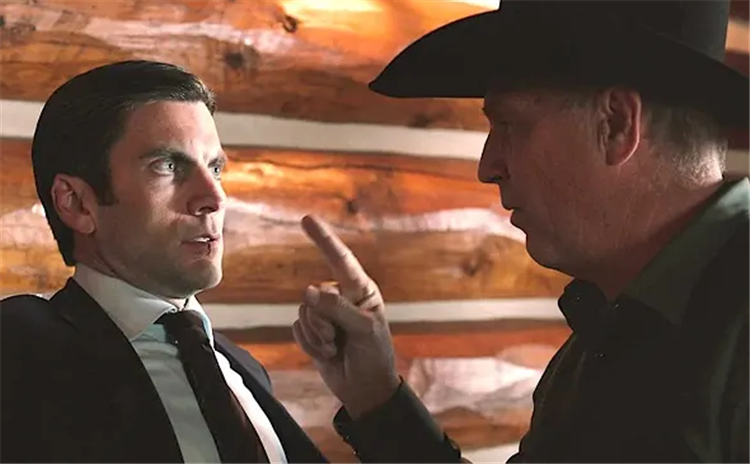 If Jamie's plan to impeach John succeeded in the second part of Yellowstone season 5, he would lose his newly-found power. Remember, although he doesn't particularly like being Montana's governor, the position makes him almost untouchable.
So, without John's power, the Duttons will be vulnerable, and who knows which of their many enemies will attack first?
In addition, John's relationship with Jamie will never be the same, even if the older Dutton remains in power.
In episode 5, when his assistant Clara Brewer (Lilli Kay) asks him if Kayce is his youngest son, the governor responds, "That's my only son, Clara," This means he doesn't consider Jamie his child anymore.
Yellowstone Ranch Cattle are Sick
In the upcoming part of Yellowstone season 5, John will also deal with the consequences of his cattle catching Brucellosis.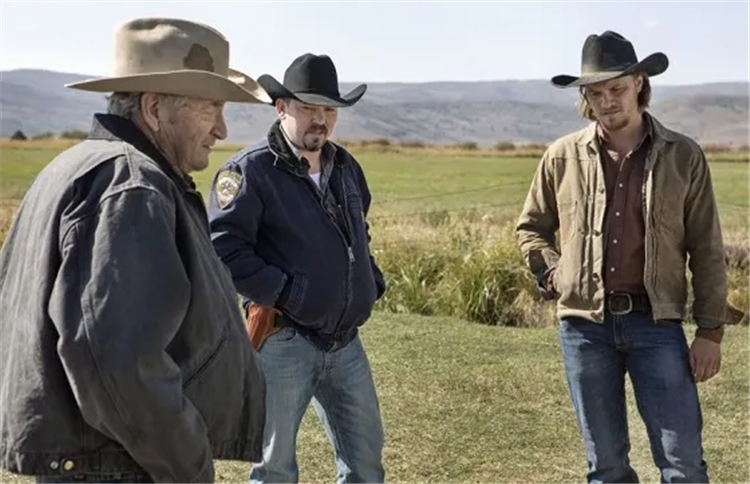 In the show's first part, he's forced to send the affected herd to Texas. Later, he tells Beth it'll cost him $1.4 million per month to keep the animals down south.
Since he doesn't have the money, he might have to take a loan, which might be tricky if he's impeached as governor.
Episode 2's Dead Wolves
Another pickle John will be dealing with in the remaining part of season 5 is the Yellowstone Park wolves the bunkhouse boys killed in episode two, as per Rip's instructions.
In episode 8, the environmental organization Wolf Watch issues a press release insinuating that the park's wolves were killed at Yellowstone Ranch.
Remember, Montanans adore the wolves. Ryan (Ian Bohen) says they've even created Facebook pages for them.
So, what will happen when the public finds out the animals were shot at the governor's ranch? If Jamie's impeachment doesn't hurl him out of office, that specific crime will.
4. John Could Date Governor Perry Instead of Summer
Although John Dutton is in a casual relationship with Summer Higgins, we see John and Governor Lyelle Perry becoming increasingly more affectionate towards each other in the last few episodes.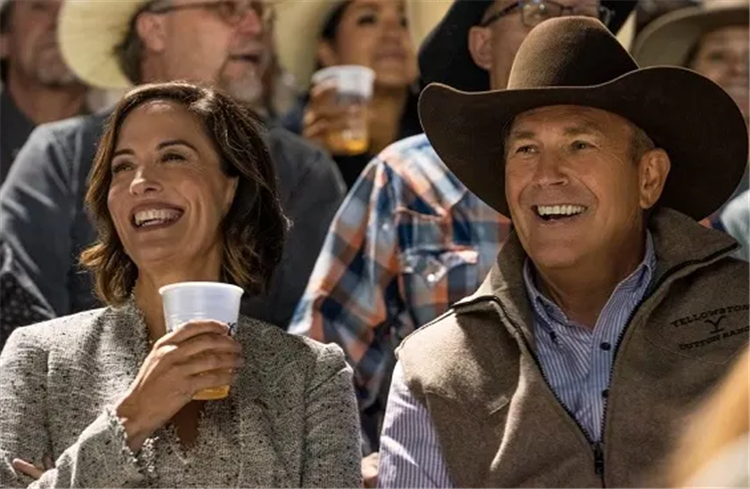 Since getting out of jail, Summer has been on house arrest in the Dutton house, so she spends plenty of time with John.
In episode 7 (season 5), they attend the county fair together and lock lips, meaning they aren't afraid to display affection for each other.
We also see Summer trying to understand John and what it means to be a rancher, which could mean she wants to be in his life for a while.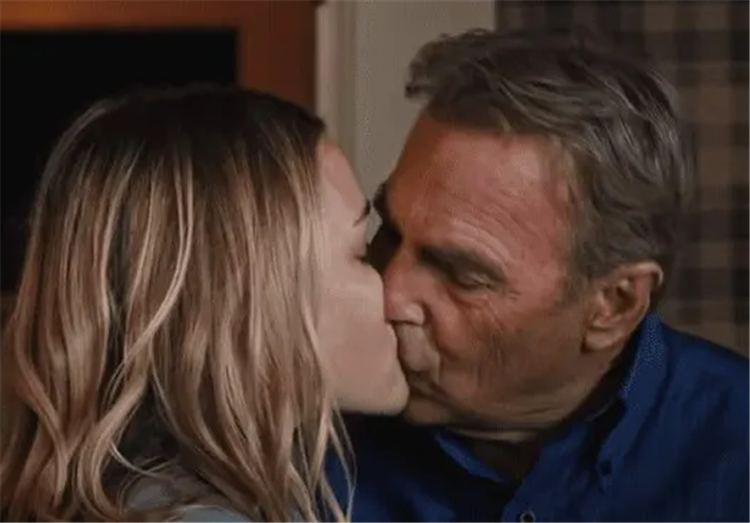 At the same time, John still wants Summer around, despite her constant squabbles with his daughter, Beth. It seems either John likes a younger attractive woman around for fun, or he has a plan to use her environmental passion to his and the ranches advantage in the near future.
Despite John's obvious liking of Summer, many fans believe Governor Perry is a much better long-term option for John.
John clearly likes Governor Perry who is a much better natural match for him, so many fans believe she will slowly win John's admiration and prize him away from Summer.
5. Kayce's Family Could Move to Main Yellowstone Homestead
Although Kayce is a cowboy at heart, he's never been interested in Yellowstone Ranch.
After the Duttons leave home for the mountains, Monica (Kelsey Asbille) tells Summer in episode 6 that her husband no longer wants to inherit the property.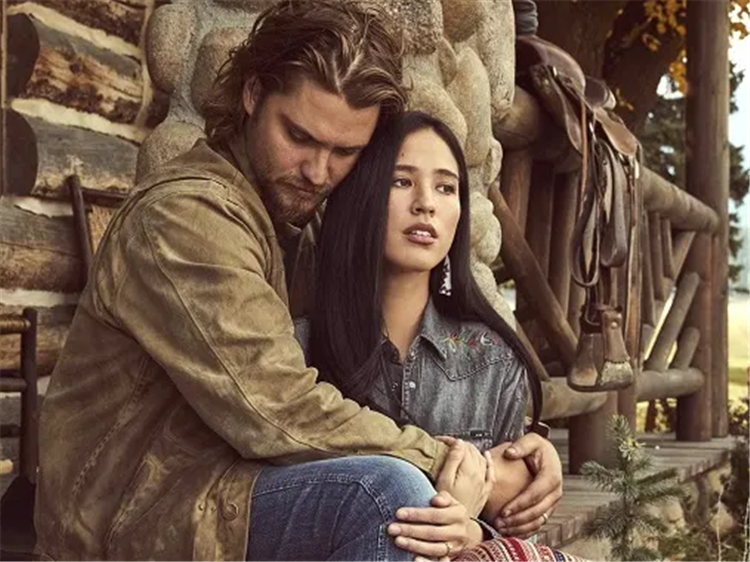 "Then I married the ranch's heir, and now the heir doesn't want the ranch anymore." Monica says.
For the longest time, Kayce has never been close with John, which is why he stays away from the ranch whenever he can. However, he could be helping his father, John, run it the next time the show hits our screen this summer, allowing his family to spend more time on the land.
In season 5, episode 8, John requests Monica to ask Kayce to step in and manage the ranch while he's away in Helena. After all, their son Tate is set to inherit it, so they should chip in with help to ensure everything's in order.
Monica tells Kayce about his father's request, which he considers, meaning they could move to the ranch.
The couple might even welcome another child since Monica wants to try again.
6. Carter Could Get His First Girlfriend
We met Carter's (Finn Little) love interest, Halie (Orli Gottesman), in episode 6 of Yellowstone season five.
The last six episodes of the show's latest season could see her become the teen's first girlfriend.
In October 2022, Entertainment Weekly revealed that Gottesman's Yellowstone character is critical for Carter's growth.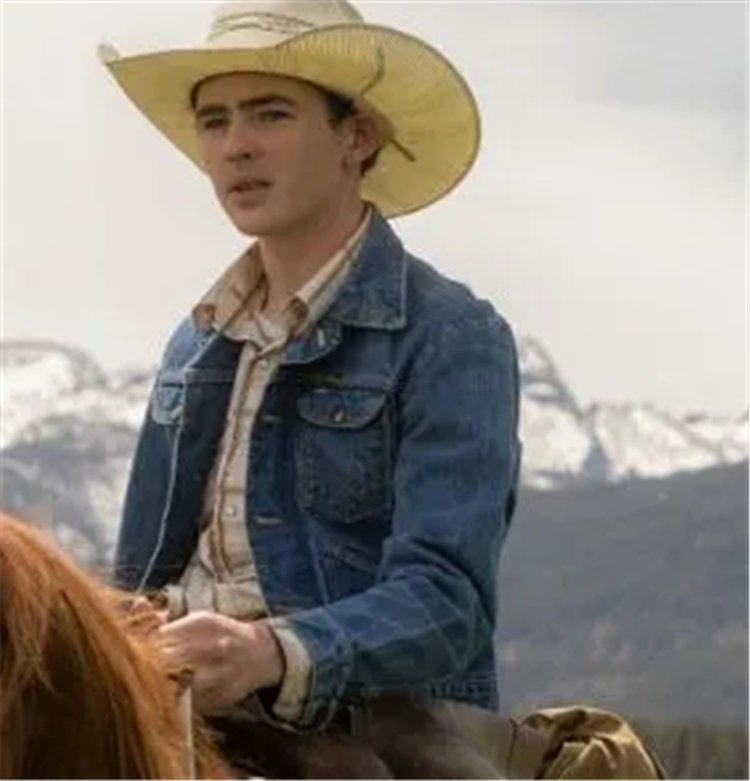 "In season 5, Halie becomes that person who gives Carter the chance to come out of his shell and to teach him not only about himself, but he finds himself always wanting Halie to be around. Halie comes along and now there is someone who can fit that mold and be there for him."
These teenage sweethearts have spent only a little time together in the first part of the season. But that is likely to change in the coming episodes.